Keunikan Al-Qur'an/The uniqueness of the Qur'an
---
Berikut beberapa keunikan dalam Al-Qur'an :
Here are some uniqueness in the Qur'an:
---
Kata Dunia disebutkan dalam Al-Qur'an sebanyak 115 kali dan Kata Akhirat juga 115 kali. Kata Syaitan disebut dalam Al-Qur'an sebanyak 88 kali dan kata Malaikat juga disebut 88 kali. Kata Neraka disebut sebanyak 77 kali dan kata Surga juga 77 kali. Kata Sedekah terulang sebanyak 32 kali dan kata Berkah juga terulang 32 kali.
---
The world is mentioned in the Qur'an 115 times and Hereafter also 115 times.
Satan is mentioned in the Qur'an 88 times and the Angel is also called 88 times.
Hell is called 77 times and Heaven is also 77 times.
Alms repeated 32 times and Blessing also repeated 32 times.
---
Kata Hukuman disebut 117 kali sedangkan kata Ampunan disebut 234 kali. Maka kata ampunan lebih banyak dari menghakimi atau memberi hukuman.
---
The word punishment is called 117 times while the word forgiveness is called 234 times.
So the word forgiveness is more than judgment or punishment.
---
Kata Perempuan terulang sebanyak 23 kali dan kata laki-laki juga terulang 23 kali dalam Al-Qur'an. Angka diatas menunjukkan jumlah kromosom pada diri manusia yaitu 46 Kromosom, 23 dari Ayah dan 23 dari Ibu.
---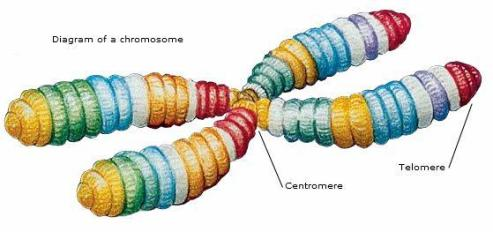 Source Image
DNA
---
Women repeated 23 times and the word man also repeated 23 times in the Qur'an.
The above figures show the number of chromosomes in human beings are 46 Chromosomes, 23 from Fathers and 23 from Mother.
---
Kata Daratan dalam Al-Qur'an terulang sebanyak 13 kali dan kata Lautan terulang sebanyak 32 kali. Jumlah persentasi dari jumlah kata Daratan dan Lautan maka hasilnya : Daratan 13:(13+32) x100 = 28,88% Lautan 32:(13+32) x100 = 71,11% Hal ini sesuai dengan luas Daratan sebesar 28,88% dan luas Lautan 71,11%
---
The Mainland in the Qur'an repeats 13 times and the ocean repeats 32 times.
The percentage of the number of words Land and Ocean then the result:
Mainland 13: (13 + 32) x100 = 28.88%
Ocean 32: (13 + 32) x100 = 71.11%
This is in accordance with the land area of 28.88% and the ocean area of 71.11%
---
Demikian sebagian kecil dari banyak sekali keunikan dan keajaiban Al-Qur'andan semoga bermanfaat.
---
Thus a small part of the many uniqueness and miracles of Al-Qur'andan may be useful.
---