Experiencing the Davido Phenomenon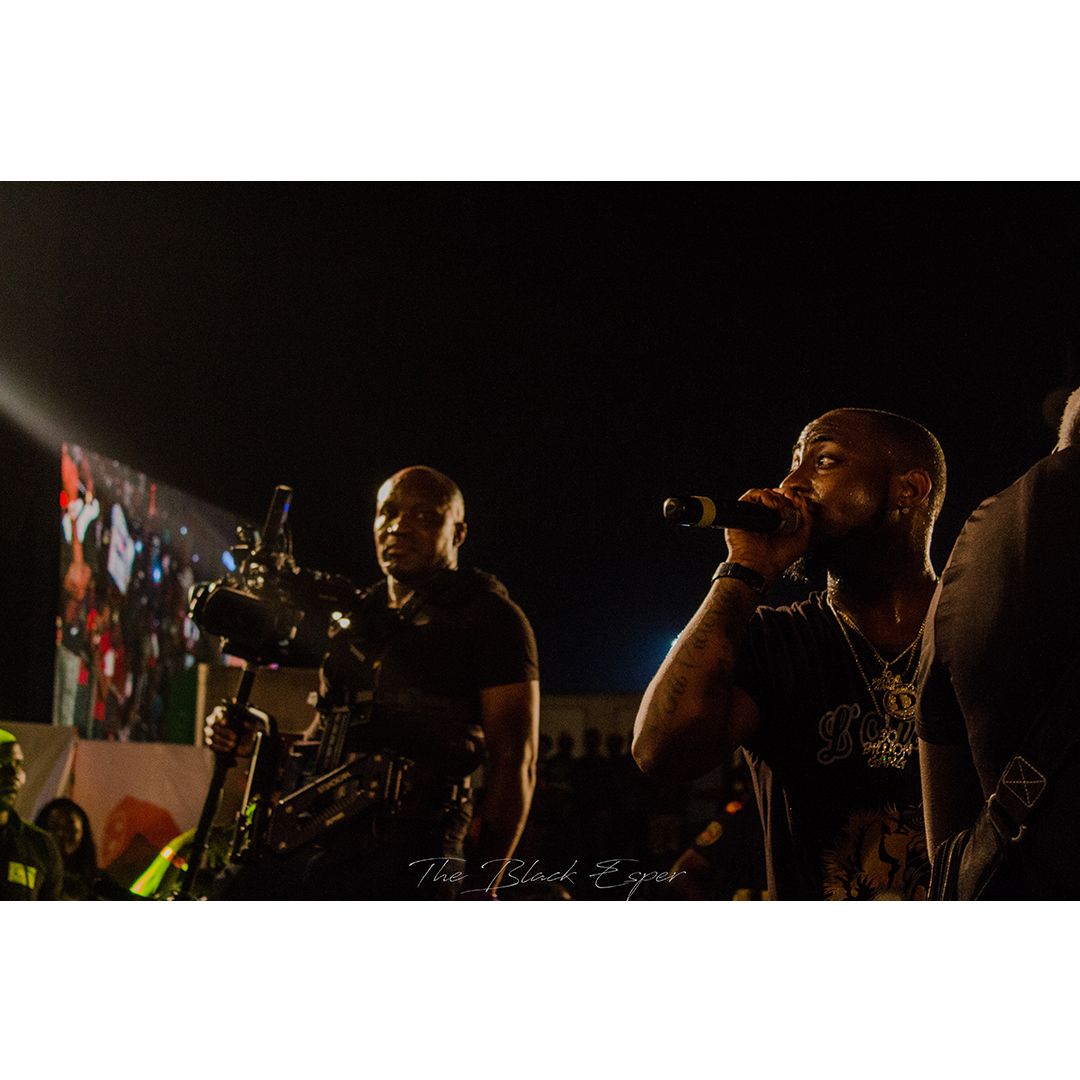 Something was different backstage, the atmosphere was ecstatic and everyone was vibrating. Two pretty females walked past me, one white and the other of mixed race, a few steps further and I notice a familiar face amidst the many strangers backstage, Davido had arrived.
Understandably many fans were trying to fight their way to touch or take a picture with him, but his detail wasn't having it, three people got slapped from what i hear, with one slap session taking place right in front of me, homie was slapped three times that I noticed. Sad and inexcusable if you ask me.
As he took the stage with bodyguards in tow the crowd went wild as per usual, I wondered what the bodyguards were for since no one else had em when they performed and my query was answered within minutes. About seven or more fans fought their way to him throughout his performance even with the guards present, one guy hugged his leg and didn't want to let go. I was finally getting a picture of just how big Davido is.
A fellow holding up a funny looking jersey with Davido inscribed on it with a marker was chanting "Davido the philanthropist, you must bless me today, I will not stop until you notice me". He kept shouting and moving trying to get OBO's attention and in the process stepped on my shoes. Pissed me off.
A guy behind me was telling anyone willing to listen that he loves Davido and if only he was a Man U fan he would have stripped himself naked for him on that day.
Midway into his set the music went off, something was wrong and after waiting for a reasonable amount of time he left and after a while the music came back on. "It's spiritual" someone said. "Someone did that, its sabotage" said another, I even heard someone link the whole thing to Wizkid.
After Davido left I retreated backstage for a moment and then I heard cries of anger from a certain young man, apparently he was one of the people slapped and his phone was also seized while trying to take a selfie with Davido, he cried for justice and rightfully so.
"What's all this? Is Davido not just a human being?" A lady said. But he has become a star, and stars do not listen to the complaints of men.
Np: Human Being - MI ft 2baba & Sound Sultan