Ting's Scorpion Experience and Tips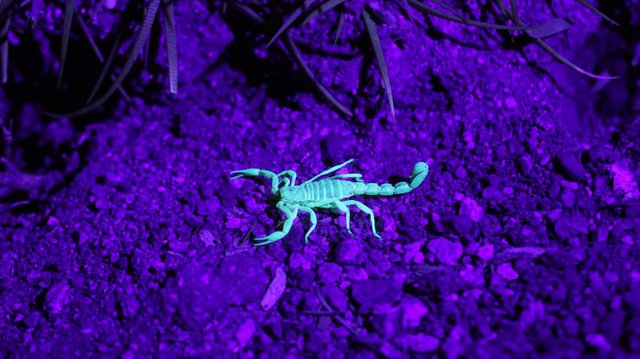 Source
Two years ago, I was sitting at the dining room table around 10 AM when a two inch long desert bark scorpion stung me. The lights were off, but it wasn't dark at all in the dining room. I checked a few times if there were any scorpions underneath the table before sitting there and there weren't any. I was wearing black colored jeans and white socks that day. I suddenly felt something tickling the side of my calf, specifically my left leg. It didn't alarm me at first since I thought it was just a regular non-venomous bug. I slapped my leg a few times from the outside of my pants and shook my pant leg to see if anything fell out. Nothing fell out. A few seconds later, I felt a poke on my left calf and I freaked out. The poke didn't hurt at all...a vaccine injection was more painful.
I shook my pant leg vigorously to make sure what was on my leg fell out. A two inch long scorpion fell out and was definitely alive and unfazed by my calf slapping. It tried to escape too, but I quickly stomped on it and stomped a few more times since it pissed me off.
My whole left leg became numb and felt hot. I had to go to the bank that day too so I was limping and dragging my leg all the way to the teller. My left leg simply would not move when my mind wanted it to. When I got home, my whole left leg felt a moderate burning sensation from the stung area up to my thigh. I got a headache and my head felt heavy like my neck couldn't hold it up. I googled what I should do...yes, I googled instead of going to the hospital. I had a friend that got stung by a scorpion before and she was okay again the next day so I thought I would be fine too. She just waited it out and didn't go to the hospital. Anyway, I read stories of what happened to people that got stung by a desert bark scorpion and also if hospitalization was usually needed. Basically, if you didn't have an allergic reaction, you should be fine. If you got an allergic reaction as in you can't breathe properly, then you should probably go. I went to the medicine cabinet and took an antihistamine (anti-allergy) medicine even though it's been like two hours since the sting. I took the medicine just in case. I was able to walk fine again after 7 or 8 hours, but my head still felt heavy and my headache was still there. The next day I felt no lingering effects.
Note: This is not medical advise and isn't meant to be medical advise. I did what I thought was the best thing to do. Do not use my experience of getting stung as a basis of what will happen to you if you got stung.
How I keep scorpions away from the house, specfically inside: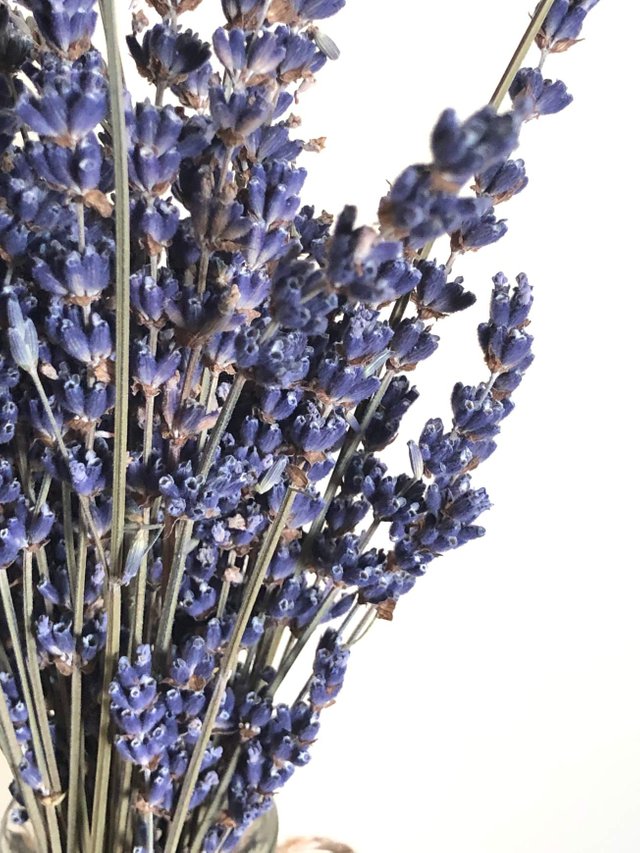 Source
Using lavender is an effective way I have tried to keep scorpions away. I've learned that the very fragrant lavender smell worked the best. I have tested mainly real lavender since I didn't like strong chemical smells. All products with real lavender usually have lavandula in the ingredient list from what I've seen. I have used lavender dish soap, lavender essential oil, and dried lavender flowers.
Lavender Dish Soap
I've used it for mopping the floors so it smells like lavender. Mix a few drops of lavender soap in a bucket of water. Mop the floor with this at least twice a day. The smells goes away after a while.
Lavender Essential Oil
I diffused it in the bathroom, specifically on top of the counter and underneath the sink cabinet.
Dried Lavender Flowers
I put it in a container and place it in closets, and on the carpet near the couches.
I buy my lavender dish soap either online (Honest Company website) or at the store (Trader Joe's). I'm sure there are lots of other places where you can buy them. Those are just my preferences.
I like this lavender essential oil from Amazon since it's cheaper and pure.


I only bought dried lavender flowers once since it was pretty pricy. I bought one pound of dried lavender from Ebay for around $20 USD. Ebay had the cheapest prices for dried lavender compared to other websites. I still have them, and they still smell pretty strong up close.
Note: Scorpions tend to like dark places like shoes, and underneath sinks. I have also seen them come out of sink drains and shower drains. I live in scorpion territory, so checking shoes, pants, and long sleeved shirts/jackets is a must before wearing. Using lavender is not 100% effective. It is mostly effective. I've seen them run away from lavender, so I know it works.
I hope you enjoyed reading and learned something.
-Ting
Posted using Partiko Android