Dear Stranger,
Write to a person with terminal Illness. And we will make sure He/She gets it anonymously. You can either write to a person you know and mail it to us at [email protected], along with his/her email id and whoever that person ( he/she) will receive an anonymous letter from the above email id.
Or you can write to a stranger with terminal illness. Please note that you have to start with -Dear Stranger and end with - Love Stranger. Please Submit through Dear stranger campaign
Introducing our 4th campaign
Transcending Time Campaign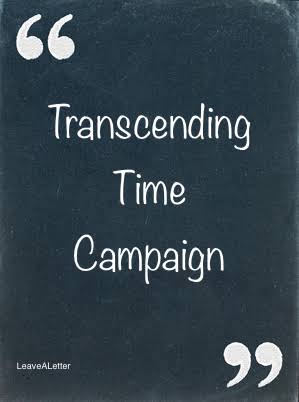 Why on the Internet?
We believe that internet is one of the most powerful tools that brings us together. While we love face-to-face interaction, the reality is that we live in a globalised world. It's becoming more and more essential to develop human connection that transcends face-to-face interaction!!!
LeaveALetter is a youth non-profit. We at LeaveALetter truly would like to make this world a better place for us to live in, like many of those before me. As Dalai Lama once said " it is not enough to be compassionate, we must act". So write to us . Participate in one of our campaigns and let us know your progress. Or become Our AMBASSADOR.
If you would like to support us then you can always donate to us or you can simply follow and upvote,comment and resteem this and our upcoming post.
P.S We have opened a Facebook page and an Instagram(@leave.a.letter)!!!
P.P.S We are not able to mask our sites URL properly at the moment. So if you cannot go to www.leavealetter.org you can also visit https://sites.google.com/view/leavealetter/home
-Love Stranger