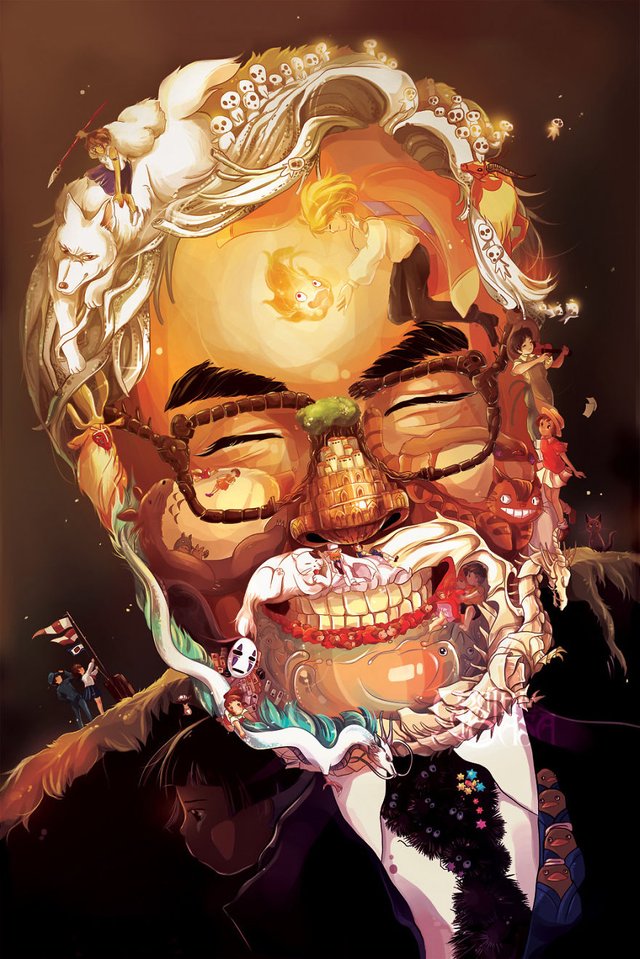 I write for me. I write for myself. I write for you.
Funny thing, I just saw that George Orwell wrote an essay with the same title: Why I write
As for myself I write for the following reasons:
For Me:
I need to write. I need to express the clouds of thoughts from my mind. I need this ballet of words and sentences to perform my choreography.
For Myself:
I enjoy what I write and I write what I enjoy. I love stories, good stories, bad stories. I enjoy cute ones, crazy ones, freaky ones, sexy ones, childish ones, funny ones. I read books, mangas, comics, articles, spoken stories.
For You:
Recognized the picture? Hayao Miyazaki
Let's face it we all , partly for ego reason, want to be read. I find pleasure in writing itself and being read is not in itself my goal. But I want to inspire. Those Ghibli movies are the perfect examples of the feelings I want my readers to experience. So I will write and write until I can be the story teller I want to be.
So humbly, bear with me.
Merci