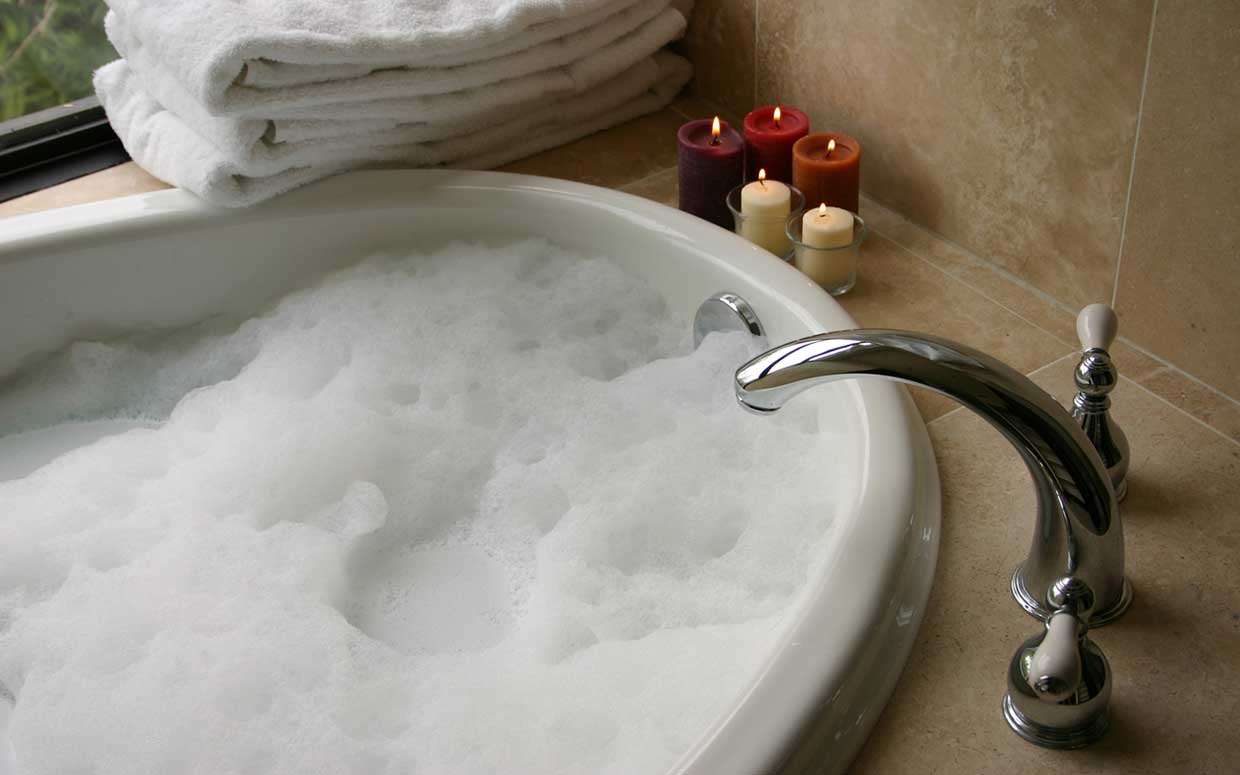 "Pull the plug already!" Gary growled.
"I can't," Jody whimpered.
"Stop holding onto hope when there's nothing left." His head dropped to hands as he leaned against the metal wall.
Jody looked towards the bathtub. Sitting amongst the bubbles floated her favorite bubble bath bottle that had been knocked over where the contents had flowed freely into the old, lukewarm water from their son's bath.
"But if I pull the plug, then it's really all gone...I can never get it back."
Gary tramped against the wooden floor towards the bathtub determination etched into his eyes.
"No!" Jody yelled throwing herself in front of him.
---
Gary stops and looks Jody in the eyes, sighing. "Jody, honey, you need to let it go."
They both knew it wasn't about the bubble bath. Jody's father had bought the bottle from Paris before he passed and she promised to always use it until she ran out. But now the bottle floated in the bath, passing by the bubbles that it produced.
"You're right, I know that. I just miss him, I felt like that soap was special because it was the last thing he gave me. Now I can't even keep my promise..." she says as she starts to sob.
He looks at her but she glances down before their eyes meet, deciding to embrace her for a hug he gives her a kiss on her forehead.
"You know honey, I've been meaning to tell you-" he trails off, his sentence broken by the interrupting sobs.
"Tell me--what?" she asks while hiccups form in her throat.
He reaches his hands in his pocket and brings out airplane tickets, her eyes widen, they're tickets straight to Paris and they leave tomorrow. "I've been saving, pack your bags," he tells her with a soft smile, landing a kiss on her neck.
---
This is my entry for @freewritehouse's weekly We-Write.
You can check out the post here: Plug
Sources:
Bubble Bath
---
Thank you for taking the time to read my post! Please up-vote, re-steem, and consider following me for more content. :) Don't be afraid to comment either!