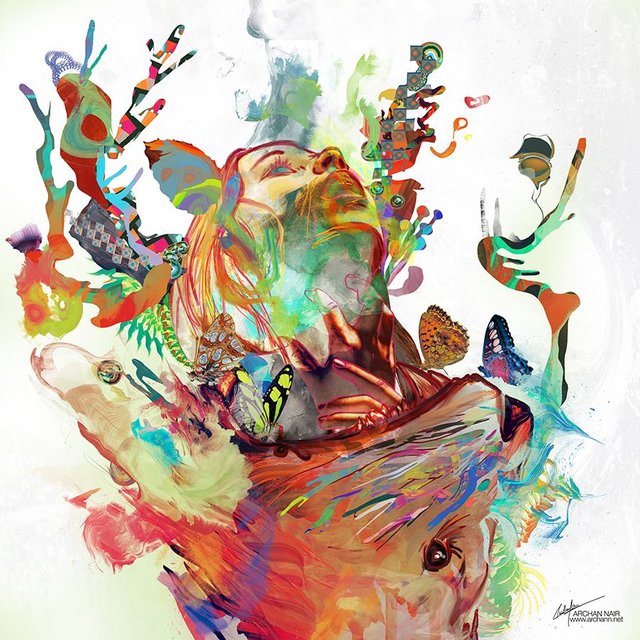 (Artwork used with permission from Archan Nair) 
video: part 1
the other me.
the only you.
upside out and inside down;
your wrecking-ball confidence (never earned)
and nonchalant prowl.
hair up. limbs unfurled.
i admire your lipstick;
that beauty-mark puncture
sealed without a stud.
knees dip past the monitor's edge.
the other me breathes in.
(out here, i hold my breath.)
there's love here,
woven through vulgarity
with every peach-pit peck,
lacing moans
and earnest stares,
filling voids of parted lips
as vowels roll from tongue to tip.

video: part 2
the other me.
the only you.
an inverted spider
commanding the frame.
eyes on him.
lust on me.
there are warnings here.
suspicious moans,
hungry fetishes,
distance between thighs;
silent screams
of telepathic names.
"is this okay?" asks the other me.
and your eyes roll side to side.
•jakevanderark