Refilling the well - when creativity has run dry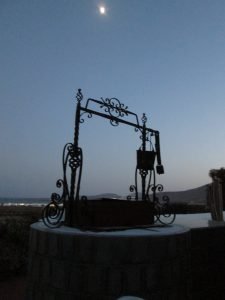 image by Isabelle Lauren
It's been a buys few weeks. I have been working hard on my website (https://isabellelauren.com) and have been more active on Steem as well. It's been great and I my payouts have improved as a result. Writing about sex can be challenging, as not everyone is as open-minded as me. I received some quite negative comments on one of my posts, which took me by surprise. Laughably naive, I thought that in this day and age people would not be so uptight about sex anymore.
I try to put a lot of myself into my posts. I write about what I am passionate about and I am not afraid to tackle difficult subjects. That does not come easy, and this week I have struggled to create similar content. I have sat at my laptop beating myself up over my lack of success, but today I decided to write something lighter. One cannot always fight, even though the fight is important and necessary.
My main frustration comes from the fact that I am working full time in an office job which I am not really interested in anymore. My life situation is such that I cannot quit and so I use Steem and my website to have a creative outlet, and an outlet for my frustrations with how society views sex. But this is very time consuming and so far it has not netted me a lot of money. Not that I am necessarily in it for the money, but if I made enough on my writing to work a day a week less, then that would be fantastic.
Creating good quality content takes a lot of time. I am a very efficient and productive person, but that often means that I use every spare minute of my time doing something productive. This in turn means that time for self care is sparse. Too sparse, as it turns out now. I need some time to refill the well of my creativity. I have been pouring myself into my writing without stopping to refuel mentally. This is what I am going to focus on in the next week. I am going to read, binge-watch Blackish which has finally landed on Amazon Prime, and write some fun erotic stories to flex my fiction writing muscles.
Blogging and writing was my hobby, but lately it has started to feel like a second job. I need to find my joy in writing again, so that is what I am going to do. I definitely won't stop writing about sex, it's far too important. But I need to spend some time on my fiction writing as well. Hopefully in a few weeks my novel will finally be finished as well and I am considering serialising it on Steem, as I think that would be a great way to bring it to the attention of a lot of readers and make money off it in the process. Fiction writing is still one of my favourite genres, and I have neglected that part of myself too much lately. It's time to find a balance!
So take care and see you again soon!