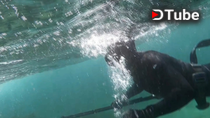 ---
Hey Steemians and Dtubers, I am thrilled about the new snorkel gear I purchased the other day and was very eager to get to the ocean. I went to one of my local spots called 'Shelly beach' and created Go Pro footage of my second occasion snorkeling.
---
▶️ DTube
▶️ IPFS
I must say this was an amazing experience and will be doing this a lot more often. I have osteoarthritis in my knee, due to ACL knee surgery from years ago, so I need to rest from surfing sometimes. It is good to mix up what I do and expand my horizons. I do enjoy the ocean, so as long as I can be out there in some way or another I am happy.
MY FIRST SNORKELING VENTURE
A few years ago I went snorkeling with a good friend who had a lot more experience than myself; nevertheless we decided to jump out from a point on the south coast at Woonona Beach. The water was rough and murky, possibly not the best prologue to my first snorkeling venture. We jumped in, unexpectedly it was really deep, and the scale of the underwater world was extremely intense. It was an incredible space that was all too overwhelming, the sea was rough and the sky was overcast.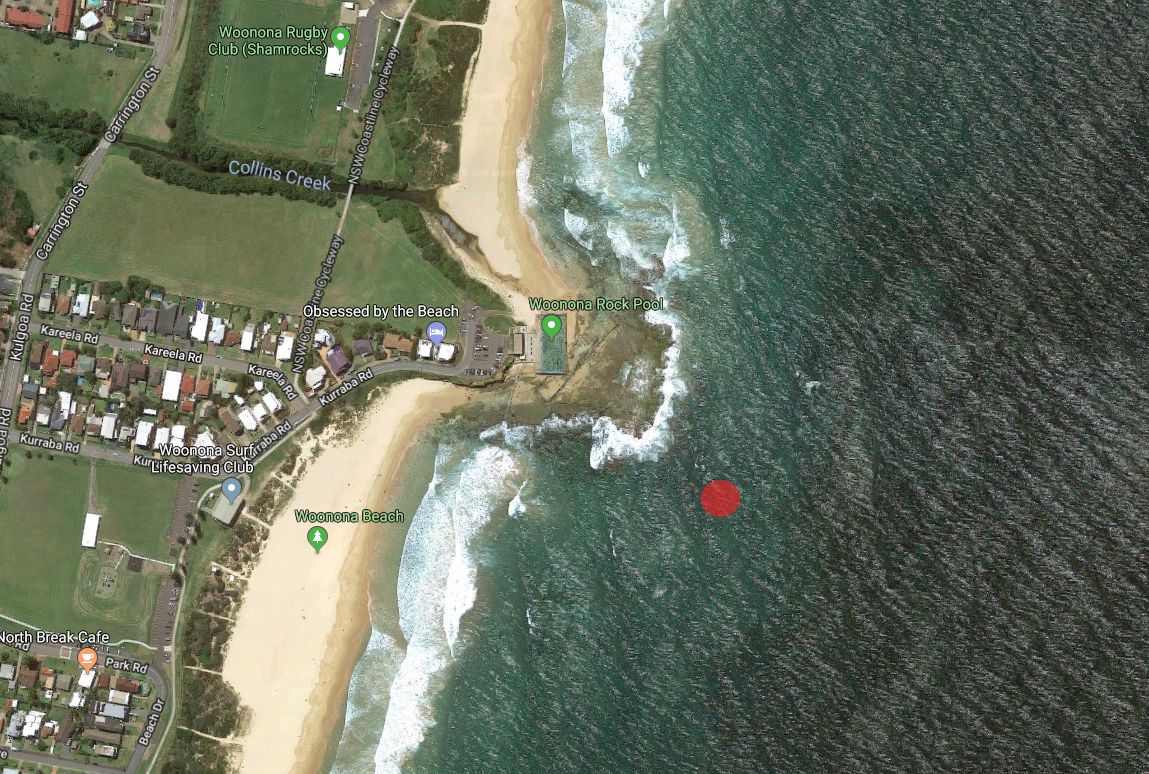 The first spot I attempted to snorkel
I have always loved waves and the ocean. Being a relatively strong swimmer growing up at the beach, I did not often experience fear from rips or waves. I have always loved the ocean, although when body boarding, surfing or swimming I would spend the majority of my time above the water, I was always oblivious to what is underneath. When we jumped out off the point, the current was very strong, plant life would sway in the most elegant manner, I couldn't help to notice the sheer scale of the underwater world as a result of it being astoundingly deep. Then looking into the distance it was unforeseen, an intense sense of obscurity that would engulf my thoughts. Suddenly a massive two meter sting ray flew with ease beneath me. I started to think about what else may be lurking beyond my vision; the water became cloudy, almost totally translucent. My mind raced and I could hear my heart beating heavily. My breathing became complicated and almost impossible. The idea of sharks in the distance had totally overcome my judgment. I was all worked up and anticipating the worst, I felt helpless instantly.
All I could hear was my friend saying 'relax your body and breathe', but I started to swallow water and the snorkel was not the best, it was a dry snorkel. I swam nonstop towards the shore catching the waves which I knew best, I did not turn back in fear. Finally when I got to the shore I was fine, but my dignity went out the window. My friend being a good friend gave me crap for the next month, sending me texts about it. I just believe the conditions were not the best for a beginner snorkeler and I was inexperienced. I did learn an important lesson to stay relaxed no matter what. I know this is how people drown in rips, but for some reason I had panicked which I did not expect.
The other day I spoke to the lady that sold me the new snorkel gear. She mentioned that 'dry snorkels can be dangerous, and people can inhale the water, so we do not sell them.' This was good to know, so I bought a top quality snorkel. I went all out and bought all decent gear and booties for the rocks and reef. They explained everything including how to find the perfect mask. I had found a mask that fit perfect, lucky because not one other mask fit properly. The trick is that you breath in briefly with the mask to your face and it should stick to your face without holding it, then when you take it off it should make a suction sound. I have a mustache which does not help, so I was told to use Vaseline which helps to prevent the mask from leaking. The fins I purchased were Italian designed 'Seac Fuga' and I must say they are incredible quality for the price.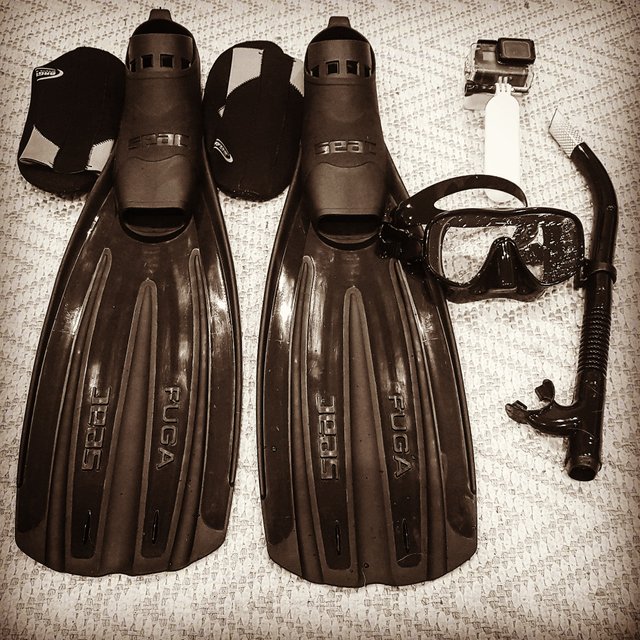 If you're ever in Sydney and need some snorkel or diving gear, I highly recommend obsessiondive. Other places were useless at helping find the right gear.
I hope you all enjoyed and there will be more to come. I repaired one of my good surfboards and went for a little surf a couple of hours ago, the knee seemed to be a little sore, I will see how I pull up tomorrow. Hopefully, soon I can get some fresh surfing footage, so stay tuned. I will be snorkeling with my friend this weekend and look to get some more footage of the amazing underwater world.
hopefully dtube worked, it is my first time using the site.