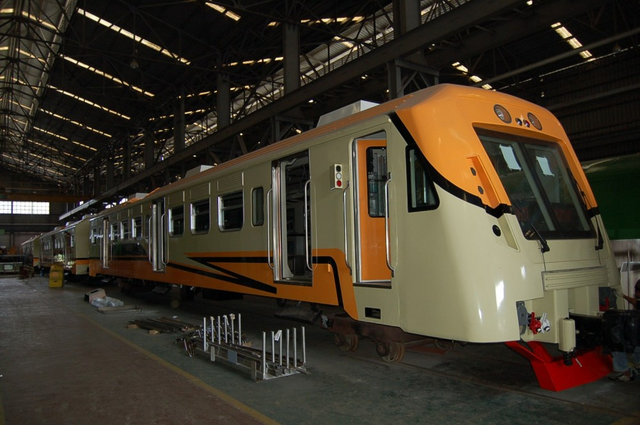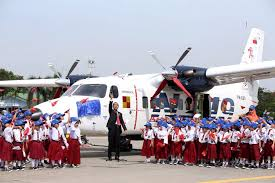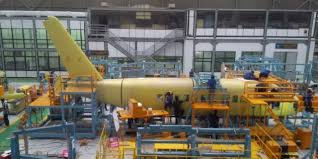 Globalization era
We live in an era of globalization, where the world is one, such as without limitations, distance and time, and culture, but for people who are wise, certainly can distinguish, where culture and thought are in line with the opinion of people, for example, European culture will different from Eastern culture, but it does not affect each other, we East people really understand which culture is suitable and good that can be applied in my country, and I Eastern people will also apply European culture that is good and suitable to be applied / practiced in my country Indonesia , so maybe there are Europeans who think that Eastern culture is good, and I want it to be applied, for example, if alcoholic drinks, baby meat, open the genitals for women, who are considered good by the East and become a way of life, then Europeans also view it as a good thing too, of course it can be taken and made as a way of life, because all three things are possible t is closely related to health, both physical and spiritual health, sorry this is according to the outlook of the Eastern people.
I also see a lot of good things from European culture, both related to work discipline, respect for time, hard work, and many more European cultures that are very good if applied in the East, for the progress and development of the Eastern countries, especially Indonesia, which most of them are lazy, because of the eagerness to live in fertile fields, and lack of motivation to live in global competition.
I am sometimes an educator, feeling sad when I see that our country is only used as a consumer country for products of advancement in the science and technology of European countries, but I am also aware that human resources in our country have just stepped up and run a little to catch up with countries. European country.
Indonesia can now be aligned with developing countries, and can be said as number one in ASEAN countries, because now Indonesia has also been able to produce, ships, airships, trains, cars and various tools of agricultural production, I as an educator are also proud and heartened to see the progress of my people. may my country be victorious, and prosper the people, Amin Ya Robbal`alamin.
Era Globalisasi
Kita hidup di era globalisasi, dimana dunia ini menjadi satu, seperti tanpa keterbatasan , jarak dan waktu , serta kebudayaan, namun bagi orang yang arif, tentu dapat membedakan, mana budaya dan pemikiran yang sejalan pendapat dengan orang tersebut, seperti misal, budaya Eropa akan berbeda dengan budaya orang Timur, namun bukan saling mempengaruhi, kita orang Timur paham betul mana budaya yang cocok dan baik yang dapat diterapkan di negara saya, dan saya orang Timur juga akan menerapkan budaya Eropa yang baik dan cocok di terapkan/dipraktikkan di Negara saya Indonesia, begitu pula mungkin Orang Eropa ada yang menganggap baik budaya Timur, dan saya silahkan untuk di terapkan , suatu contoh, bila minuman yang mengandung alkohol, daging baby, membuka aurat bagi perempuan, yang oleh orang Timur dianggap suatu kebaikan dan menjadi jalan hidupnya, kemudian Orang Eropa juga memandang sebagai suatu kebaikan pula, tentu boleh diambil dan di jadikan sebagai jalan hidup, karena ketiga hal tersebut berkaitan erat dengan kesehatan , baik kesehatan jasmani maupun rohani, maaf ini menurut pandangan hidup orang Timur.
Saya juga memandang banyak sekali hal baik dari budaya Eropa, baik berkaitan dengan kedisplinan kerja, penghargaan terhadap waktu, kerja keras, dan masih banyak lagi budaya eropa yang sangat baik bila di terapkan di Negara Timur, untuk kemajuan dan perkembangan negara Timur khususnya Indonesia, yang sebagian besar bersifat pemalas, karena keenakan hidup di ladang subur, dan kurangnya motivasi hidup dalam persaingan Global.
Saya terkadang sebagai pendidik, merasa sedih bila melihat Negara kami hanya dijadikan sebagai negara konsumen bagi produk kemajuan Ilmu dan teknologi Negara-negara Eropa, namun saya juga sadar bahwa Sumber Daya Manusia di Negara kami, baru melangkah dan sedikit berlari untuk mengejar ketertinggalan oleh Negara-Negara Eropa.
Indonesia kini dapat di sejajarkan dengan Negara berkembang, dan dapat di katakan no satu di negara Asean,karena saat ini Indonesia juga telah dapat memproduksi, kapal Laut, Kapal Udara, Kereta Api , mobil dan berbagai alat produksi pertanian, saya sebagai pendidik juga turut bangga dan berbesar hati melihat berbagai kemajuan bangsanku. semoga jayalah Negriku, dan Makmurlah Rakyatnya, Amin Ya Robbal`alamin.