Ban on social gatherings extended to the end of the month
What a day it is today, with a brand new breathe of hope all over our surroundings. We had another rain last night and it has made the skies to be so refreshed that the air we breath in has the cool mint like nature. It is so refreshing than I can even relax in a trance just to breath in and out more of it. In as much as the day is so young for me, drafting a post is always a good way to start my day, because I never know what I might find or get into contact with as I move out to the work place.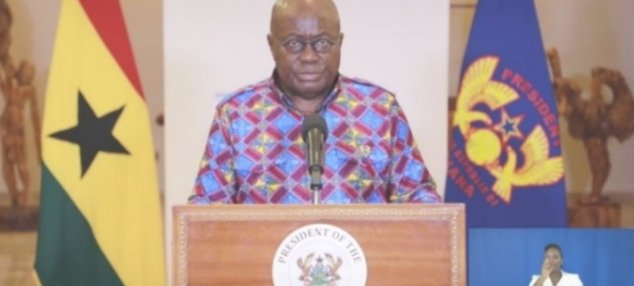 myjoyonline
Meeting a whole lot of stress at work won't get me the time to write a post as am doing now, and to even add the calling and entry and exit of people wouldn't give me the attention to make the post count well.
Last night I was just on this special television show that I never get to miss because of the ladies at home. They have gradually got me to be addicted to it so much that I never want to miss the action. The name of the show is called Date Rush and it sees to the single guys and ladies around meet up people who they can consider as their date.
Over the previous weeks all I see was ladies who determine whether or not they are cool to date gents who come around to also find their heart, but the episode from yesterday had a total turn in the action. The males were now the very ones who gets to decide whether they really want to date the lady who makes it to the stage. It was fun though and I know I would tell you the full story some time to come.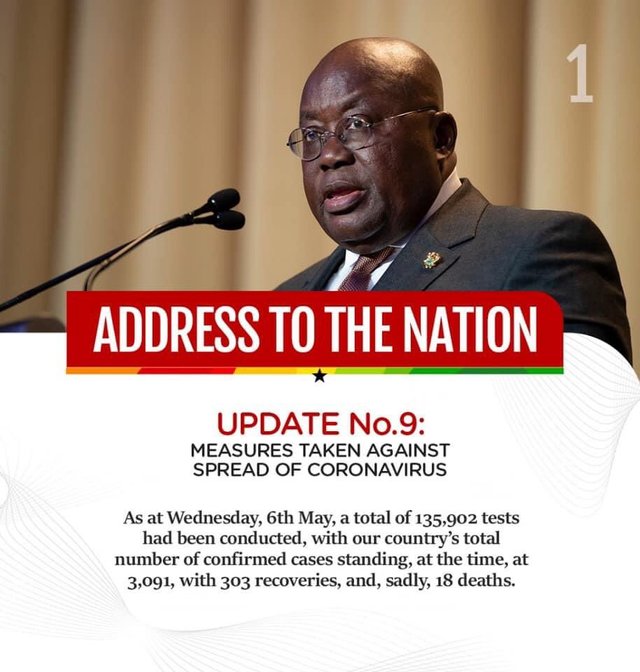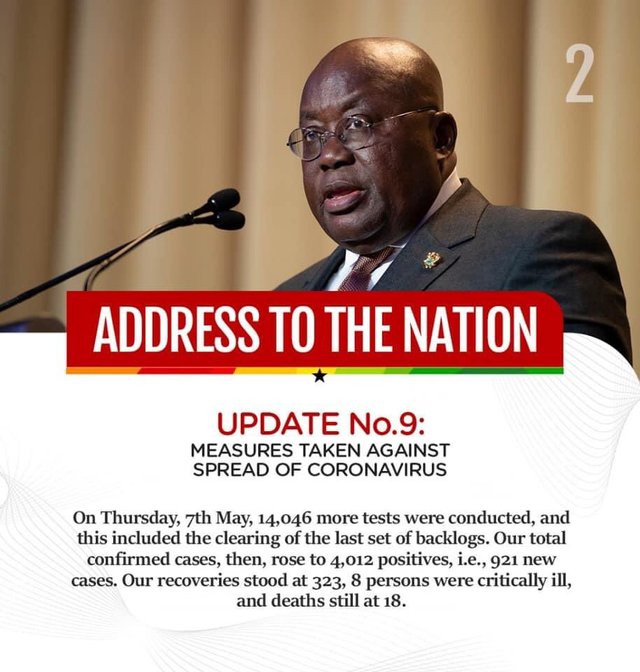 Ministry of health, Ghana twitter handle
On the fast forward, I happen to land on a flyer that stated our president was going to present to us his 9th address to the nation concerning matters arising in terms of this novel coronavirus. Like he always say the whole world is suffering from this pandemic and unfortunately for us as a country we have not been spared.
So the little we can do now is to stay safe and practice all safety protocols linked to it. Our President in the name of Nana Addo Danquah Akofo made us aware of how we are counting 4k plus figures and the major one was from a fishing company in Tema, Ghana (Greater Accra Region) which had one person who had successfully affected about 500+ people who worked in the company.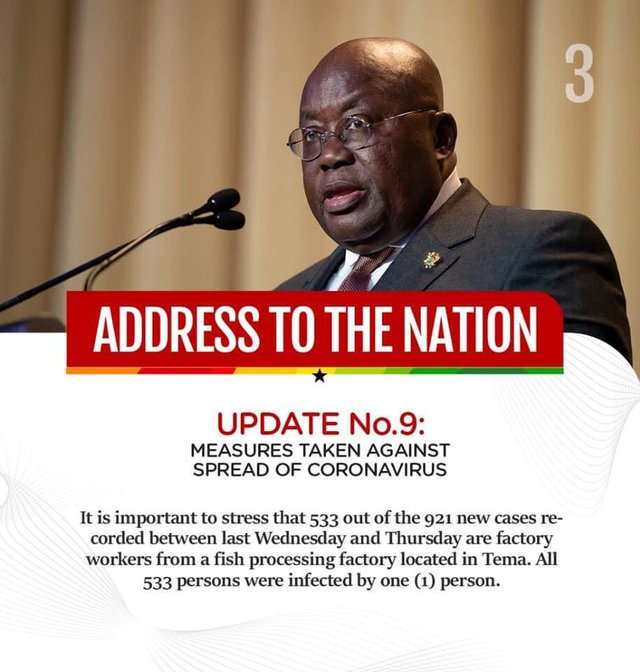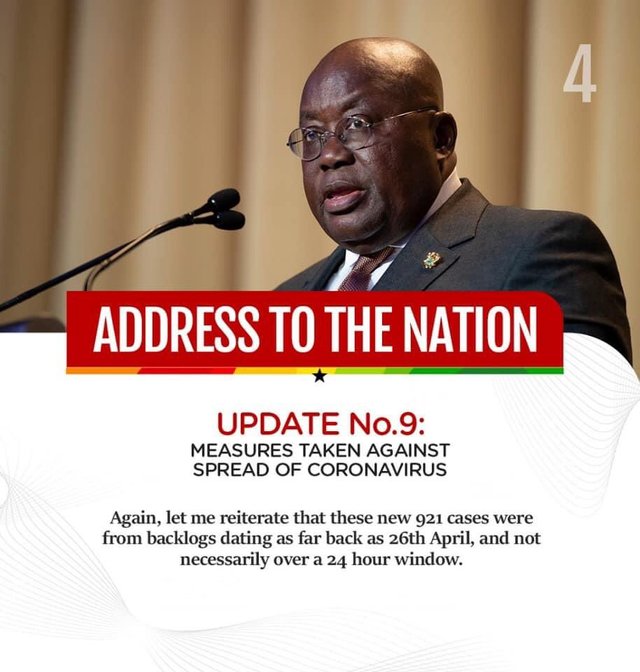 Ministry of health, Ghana twitter handle
The President also made us to understand that the huge figures we have had as a country through last week alone were all back logged from samples taken from the mass. All individuals who were tested positive had all been taken out from the mass and were receiving treatment as at the time of his address to the nation.
It was noted that the ban on all public gatherings which was to end at dawn today have been extended to the end of this month. And as such only private burials are accepted with still a total number of not more than 25 persons.
Well I guess that was the important part where almost everyone wanted to here, and as such we all know our stands now. For the sake of time I would humbly end it here for now and gist you the rest in one of my blogs to come.