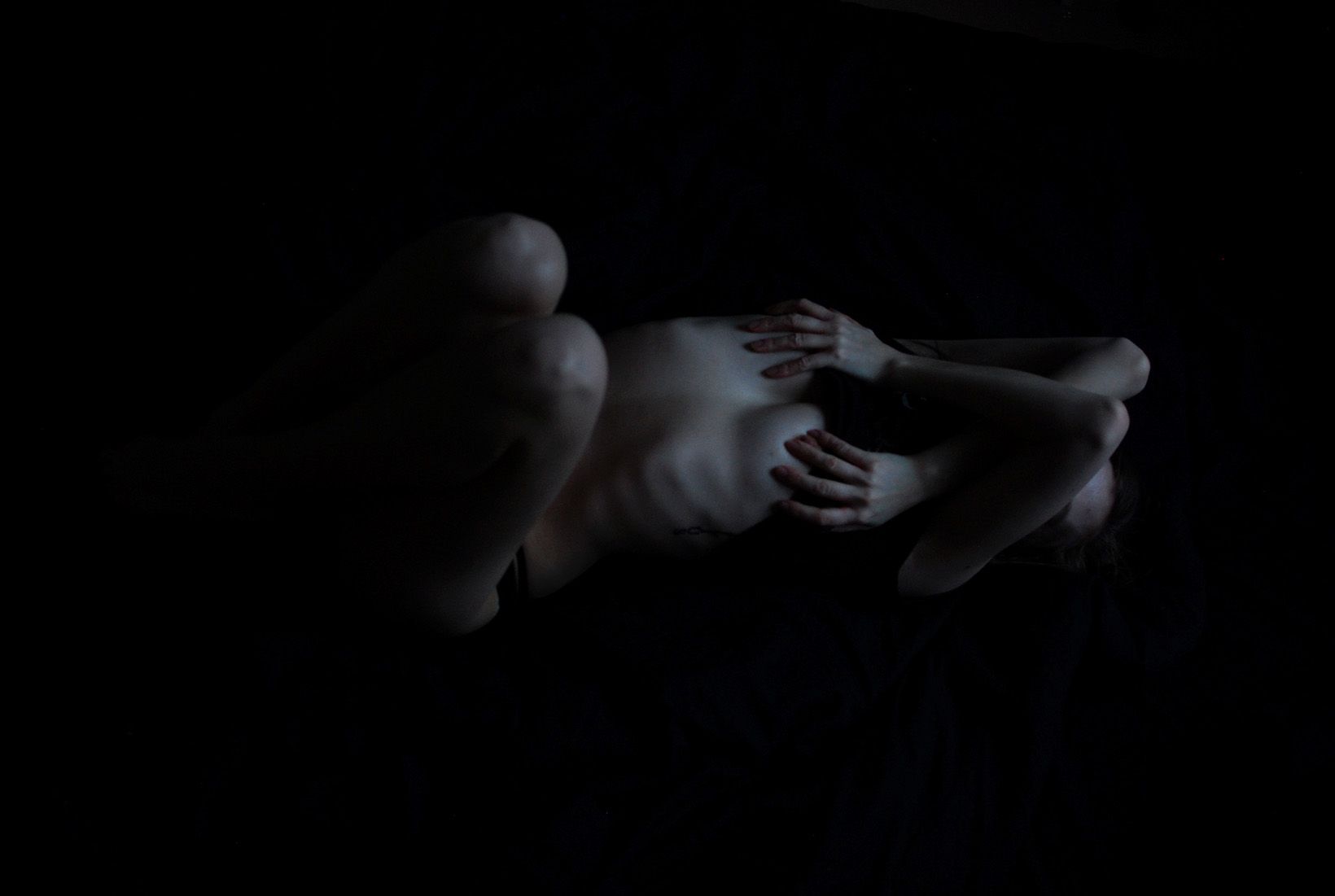 I'm gonna go pretty deep with this post, so if you follow me for fun stuff and pretty pictures, I advice you to click away now.
I think the universe can sense when I have bad thoughts, and instead of helping a girl out, it drags you down to an even deeper and darker hole, making it even harder to come out of it.
Some days I feel like shit, I look like shit, I think I'm worthless, I have no friend, no one gives a shit and I have no purpose in life. You know, the whole nine yards of self pity, doubts and uncontrollable sadness. On a realistic level, I know none of this is true, not to the extend that I should just off myself, but it's something I find really hard to escape. I feel paralysed by the sadness. I can't move, I just stare at something on the internet or tv, not really paying attention to anything other than my bad feelings. I can't eat, I can't sleep, I can't hold a conversation.
I have these days, and I'm lucky it's usually just days, and not weeks. I would probably kill myself if it went on for more than a few days at a time. And no, don't worry, I really am not suicidal, I'm deadly afraid of dying, I would never do that to myself. So if you ever find out I've offed myself, and left a goodbye note, don't believe it, someone killed me and made it look like a suicide.
When I feel, what ever it is; sad, happy, anxious, excited, it's always very powerful and physical. Everything to the extreme. I don't know if other people feel it like this, but I think most don't, not this severely. I have self diagnosed myself as bipolar.
Of course, when it's the good feelings, it's amazing, but at the other end of the spectrum is the bad feelings, and let me tell ya, it ain't pretty inside my head when I get those. It's a horror film like no other, and the scariest ones are always those that could really happen, not some ghosts and fantasy monsters.
I think it's ridiculous that I know in a realistic level that the bad feelings will pass and I will be fine, but when the sadness is on top of me like a dark cloud, there is little to none that I can do to get out of the feeling. I just need to wait it out. Then the next day, after a proper sleep (once I finally fall asleep with that messy head of mine), I'm all fine again and think to myself "wtf, why the hell were you so depressed yesterday!? Nothing tangible has changed in a course of 24 hours, yet now you are all fine and dandy, you mental bitch!" Yes, I have these heart-to-heart conversation and tough love with myself quite often, don't you?
One of the main reasons why I am trying to live a more regular and healthy life is to even myself out. I don't want to be a rollercoaster, at least not one of those big ones, maybe just one of those that are made for kids under 10 years old, I'd be fine with that.
I know when I write something related to health problems, whether mental or physical, people always want to give advice, but I don't need it. This is more me talking to myself, unraveling my thought on paper, and maybe to show that if someone else feels the same, they are not alone in this. Dear lord, this is the one thing where I don't want to be special and the only one this messed up.
There are things that I know help me, some of which are ones that I can not buy or provide for myself, which just makes matters worse. And for heavens sake, don't tell me to meditate, that just makes my blood boil, which is the opposite I need. And those who want to say that I need to smoke weed, yeah, maybe, but I'm still a little undecided on the matter.
Have a bright and sunny day, both inside and out, like I am having today, which is the polar opposite of yesterday!