Passing judgements or concluding on someone's personality based on their appearance or the attitude they exhibit the first time we meet them is one of the things we humans do. People receive messages about us in many ways and how we choose to present ourselves gives one piece of information about us. Though we may try to justify our appearance by taking a defense shade in the cliché "Never judge a book by its cover", Ironically, we do that too because humans are naturally judgemental, it is simply in our nature to pass out judgement on others at first glance, most times we never consider how true our view or perception about this person is.
Our appearance, both facial expressions and mode of dressing, covers a greater percentage of the judgement people pass on us at first sight before even engaging a dialogue. Facial expression sends out different emotions like being happy, sad, angry or afraid to the waiting unconscious minds of the people we meet before we utter some words. It is important to note that we cannot control people's perception of us but we can control how we portray ourselves to the outside world.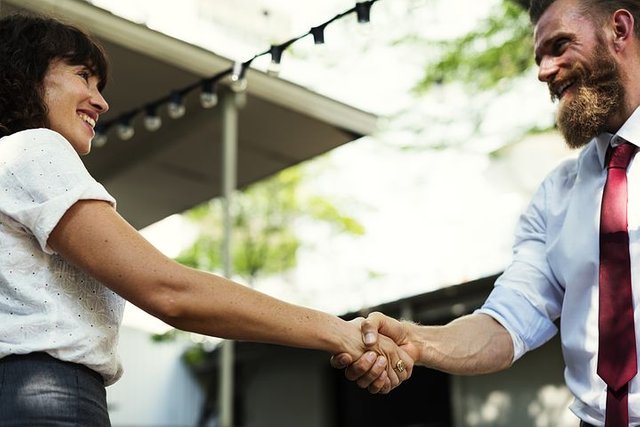 First impression is generally the message about yourself sent across to people the first few seconds they meet you. In interactions with other people, making a good first impression is imperative to developing a sound personality in the eyes of others because no one gets a second chance to create a good first impression. People feel the first message you portray about yourself on a first meeting speaks more of your personality or who you really are.
A girl got transferred to the school I attended, the first day she walked into the class, I managed to wave at her but she did not return the gesture. I immediately assumed she must be a proud person who does not want to associate with others so I kept my distance. Few months went by and we never talked to each other, she confronted me once and asked why I keep a straight face anytime I see her. After narrating my headache, she then explained that she never saw me waved because she has eye issues and did not put on her glasses that day.
Funny enough, I had concluded she was too proud to associate with me because humanly, that is what my mind interpreted at the moment.
The impression we hold about people certainly affects the way we relate with them. If someone dresses all tattered and walks up to you for a dialogue, certainly, we would think the person is mentally derailed and you wouldn't relate with such person the way you would have related with someone dressed appropriately. We mostly judge people based on their appearance and our perception of them. Of course physical appearance matters but invariably that does not really define the person. Sometimes the first impression we hold about someone may not necessarily be true, once you get really close to the person and learn about the person, then you would realize you were wrong all along. All those views you held would gradually die away and get replaced by your experiences with the person.
When the message you send across is positive, people tend to assume that other aspects about you are likely positive. The same applies if you send a negative message across about yourself. Importantly, when relating with someone for the first time, we have to ensure that our dressing, speech, facial and bodily expressions and reaction to their views and opinions speak good of us and portray a picture of who we truly are. It is necessary that we put our emotions under control such that they do not become a major determinant of the actions we take on our first meeting with a person.
---