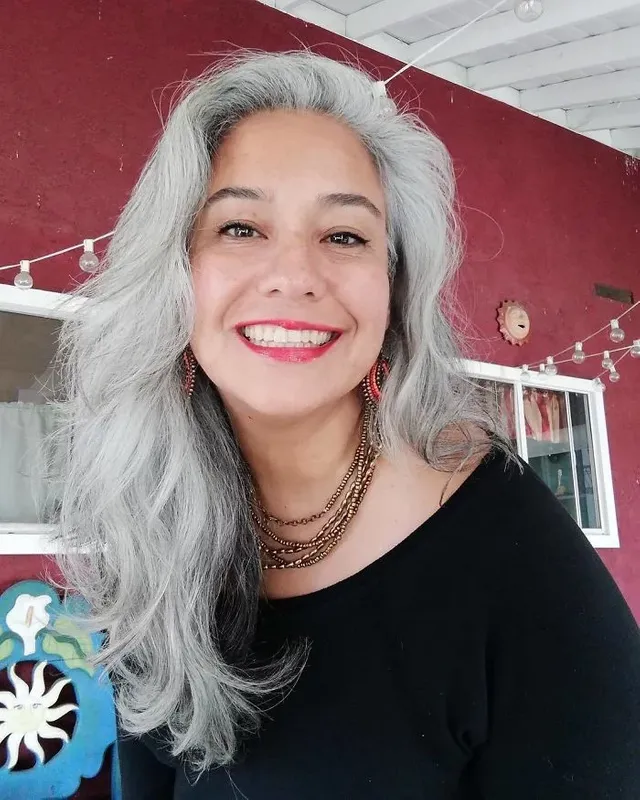 Source
Laura, at 62 years old.
Hello everyone on steemit! from electrodo of Margarita for the world.
Greetings to all the existing poets and writers in this community.
This writing is about life and love. Here I leave some lines that I want to share with you, I hope you like it from my heart. [Once again I apologize, it is a bit complicated and difficult for me to publish on the phone.]
Laura is 62 years old, but her appearance detracts from what the years should have done because she is a woman with fresh skin, lively look and agile walking.
Wake up and attentive to any situation, always showing an aspect of dynamism and freshness, wherever you are.
Beautiful, so beautiful, that it impresses her face as an eternal queen, that lustrous hair, a white smile like made of solid snow, and a bright and black look at the same time. Its elegance is obvious, without being flirtatious or seeking to capture male eyes.
And what does Laura do to keep herself that way, so spectacularly? Laura is a retired teacher, and even at that age, it seems she was in full activity in a school. But it's not like that. And as for what he does, none of the people I have asked if they know their beauty and youth secrets have known how to answer me.
But, yes, Laura goes to bed early, does not walk with agitation or hurry or despair if she must be in a place at an exact time because Laura arrives much earlier!
Laura does not think it is right to receive the sun's rays unnecessarily, especially at noon, and always walks with a clean and stinging face.
Laura is cheerful and attentive.
I don't know if those will be the keys to his eternal freshness.
May God continue to bless Laura.
A hug to everyone.
Blessings to all on this day @electrodo.

I say goodbye thanking him for accepting me as one of you and this is just an open mouth of so many things and anecdotes that I could tell you about my days, there are those who say that if I started telling my life I could write a book that I have more stories than condorito, lol ...