Daniel Jose Older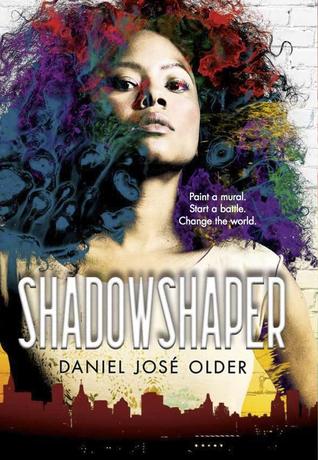 Shadowshaper
Read with me.
In an effort to read more novels by POC, I decided to give the works of Daniel Jose Older a try. His novels are right up my alley. Supernatural/Fantasy.
I've never been to Brooklyn, but I feel like I'm there in Older's novels. I began with Shadowshaper, a young adult novel about an Afro-Latinx teenager who learns that she can bring her art to life. Literally. There are zombies, magic, and a healthy dose of respect for ancestors and culture. It's not often that I read a book where I easily identify with the main character. I may not be from Brooklyn or Latinx, but as a woman of color I can identify with some of what Sierra goes through.
In Older's Bone Street Rumba series, he continues to fight the good fight against the undead and gentrification. The Bone Street Rumba series is an earlier work by Older. It is aimed at an adult audience unlike Shadowshaper. Half Resurrection Blues, the first in the series, brings more zombies and insight into Brooklyn life.
I give this author 4/5 stars. I've really enjoyed his books and can't wait for the Shadowshaper sequel, Shadowhouse Fall, out September 2017.