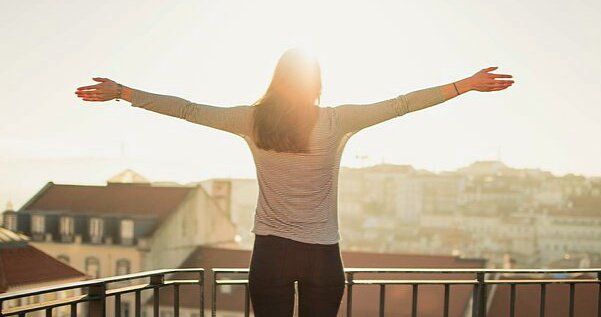 source
Hai Steemians
Di dalam kehidupan ini semua kita tentu sangat mengharapkan menjalani hidup dalam keadaan yang bahagia, dan setiap diri kita pasti memiliki cara yang berbeda-beda dalam meraih kebahagiaan itu. Namun untuk sebagian kita, mendapatkan kebahagiaan hidup itu sangatlah sulit. Hingga sebagian dari kita merasa lelah dan depresi karena kebahagiaan itu gagal kita miliki. Jadi untuk mendapatkan agar bahagia itu bisa hadir pada diri kita, ada beberapa hal yang harus kita hindari dalam menjalani kehidupan ini.
In this life, all of us certainly look forward to living a happy life, and each of us must have different ways of achieving happiness. But for some of us, getting happiness in life is very difficult. Until some of us feel tired and depressed because we fail to have happiness. So to get happy that can be present in us, there are some things that we must avoid in living this life.
Pertama
Jangan terlalu sibuk memperdulikan orang lain dan jangan terlalu sering mendengarkan orang lain.
Terkadang diri kita tidak dapat bahagia karena terlalu sering membandingkan hidup dengan orang lain. Jadi berhentilah melihat apa yang dimiliki orang lain, fokuskanlah pikiran serta perhatian pada diri sendiri dan lakukan pekerjaan yang kita yakini bahwa itu benar.
Jadilah diri sendiri dan jangan membandingkan atau bersaing dengan orang lain, agar orang akan menghormati kita. Tidak ada yang berhak menilai orang lain karena yang merasakan dan apa yang kita alami hanyalah diri kita sendiri. Jadi lupakan saja apa yang telah orang pikirkan dan katakan tentang diri kita.
First

Don't be too busy caring about others and don't listen to others too often.
Sometimes we cannot be happy because we often compare life with other people. So stop seeing what other people have, focus your mind and attention on yourself and do the work that we believe is true.
Be yourself and do not compare or compete with others, so that people will respect us. No one has the right to judge others because what we feel and what we experience is only ourselves. So just forget what people have thought and said about us.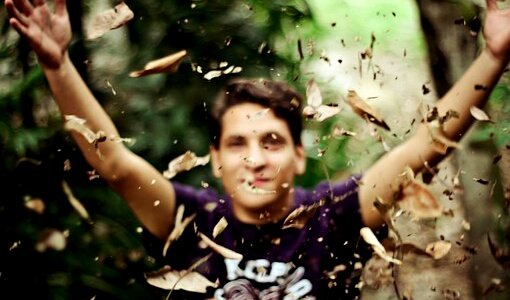 source
Kedua
Jangan menggantungkan kebahagiaan kepada orang lain dan jangan memendam kebencian.
Jika kita tidak bahagia sekarang bukanlah karena kesalahan orang lain, tetapi itu karena kesalahan kita. Bahagia atau tidak bergantung pada pandangan kita, bukan pada situasi yang harus kita alami.
Kita jangan terlalu dihantui oleh masa lalu yang menyakitkan, untuk itu cobalah menutup buku dan ambil hikmahnya. Memaafkan masalah kita yang kelam adalah sebuah obat, sehingga kita dapat fokus pada masa depan tanpa adanya kebencian dan rasa sakit yang tersisa.
Second

Don't hang happiness on others and don't harbor hatred.
If we are not happy now it is not the fault of others, but it is our fault. Happy or not depends on our view, not on the situation we have to experience.
We should not be too haunted by a painful past, so try to close the book and take lessons. Forgiving our dark problems is a drug, so we can focus on the future without any resentment and pain leff.
Ketiga
Jangan menghabiskan waktu untuk hal yang negatif dan jangan pernah mengelak dari kebenaran.
Kita akan sulit untuk membuat suatu pilihan yang positif disaat lingkungan tidak mendukung. Jadi ketika suasana dilingkungan kita melakukan hal yang buruk, ada baiknya kita mengambil tindakan untuk segera pergi menjauh. Karena untuk merasa bahagia kita harus melepaskan pikiran yang mengganggu dan tidak enak.
Selain itu sebuah kebohongan yang dibiasakan tentu akan tumbuh di dalam pikiran kita dan akan menjadi hal yang buruk bagi diri kita sendiri. Orang yang suka berbohong biasanya pikirannya akan selalu dihantui oleh kebohongan tersebut dan sulit mendapatkan kebahagiaan dalam hidupnya. Jadi janganlah pernah mengelak dari kebenaran.
Third

Don't spend time on negative things and never avoid the truth.
We will find it difficult to make a positive choice when the environment is not supportive. So when the atmosphere in our environment does something bad, it's good to take action to immediately go away. Because to feel happy we must let go of disturbing and unpleasant thoughts.
An accustomed lie will certainly grow in our minds and will be a bad thing for ourselves. People who like to lie usually his mind will always be haunted by the lie and it's hard to get happiness in his life. So don't ever dodge the truth.
Thus the post today may be useful, thank you for reading and happy greetings from the highlands.
.