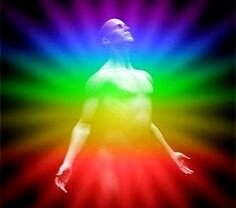 source
Hai Steemians
Memang sesuatu yang benar bahwa kita sebagai manusia telah memiliki dan menyandang nasib kita masing-masing dan nasib yang melekat pada diri kita itu juga berlainan. Akan tetapi mungkin pernah terlintas sebuah pertanyaan di benak kita apakah perlu merubah nasib ? Dan apakah itu mampu kita lakukan ? Karena kita tentu berpikir bukankah kita telah memiliki nasib masing-masing?. Memang benar, setiap kita telah memiliki nasib masing-masing. Hanya kita terkadang lupa bahwa merubah nasib adalah sebuah hal yang mungkin. Nasib merupakan suatu hal yang dapat kita ubah dan tidak mutlak begitu saja.
It is true that we as humans have possessed and bear our own fate and the fate inherent in us is also different. But maybe it ever crossed a question in our mind whether it is necessary to change fate? And is it capable of us? Because we certainly think we do not have the fate of each ?. It's true, every one of us has our own fate. Only we sometimes forget that changing fate is possible. Fate is something that we can change and not absolute.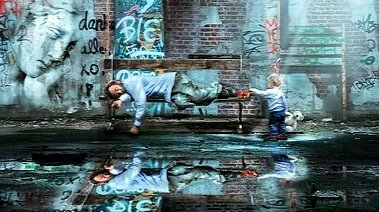 source
Banyak diantara kita mengartikan sebuah nasib sebagai sesuatu yang begitu buruk, padahal begitu banyak nasib baik yang sering luput dari kesadaran kita. Di saat masalah besar datang menimpa kita, langsung saja kita berkata bahwa kita tidak beruntung dan bernasib sial. Namun tatkala mendapat kebahagiaan dengan segudang hal yang membuat hidup kita lebih baik, kita menjadi alpa untuk bersyukur. Kita tidak pernah mengatakan bahwa itu adalah nasib baik. Lalu di bagian mana yang salah ?. Tentu cara berpikir kitalah yang salah karena sebagai manusia kita kerap mengelompokkan kejadian sedih kemudian menganggapnya masalah berat sehingga membuat kita depresi dan melakukan perbuatan negatif.
Many of us interpret a fate as something so bad, but so many good fortunes often escape our consciousness. When big problems come to us, we just say we are unlucky and unlucky. But when we get happiness with a myriad of things that make our lives better, we become neglected to be grateful. We never say that it is good luck. Then in what's wrong? Of course our way of thinking is wrong because as humans we often classify sad events then consider it a severe problem that makes us depressed and do negative deeds.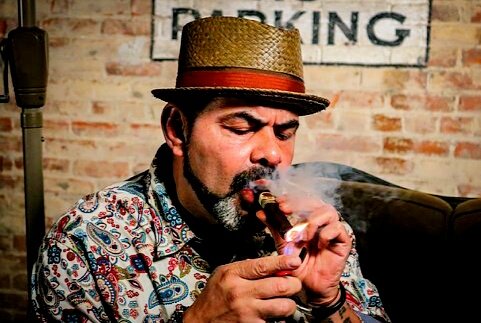 source
Steemians, kita perlu tau bahwa nasib itu dapat diubah dan untuk mengubahnya tidak memerlukan pekerjaan yang begitu berat, setiap kita juga dapat melakukannya. Hanya saja apakah kita telah melakukan sebuah usaha yang cukup untuk merubah nasib ?. Tentu sangat dibutuhkan niat dan tekad yang sangat kuat untuk dapat merubah nasib, dari buruk menjadi yang baik. Untuk itu perlu kita pahami bahwa suatu kejadian yang menimpa kita bukanlah nasib, melainkan suatu kesalahan kita sendiri yang kemudian kita menyebutnya nasib buruk. Pada dasarnya nasib merupakan suatu hal yang selalu mengiringi kita dan ia berlaku hanya sebagai hukum alam. Perbuatan baik yang kita lakukan, kita akan mendapat kebaikan. Perbuatan buruk yang kita lakukan, kita akan menerima keburukan . Dan kitapun tentu sangat tahu bahwa kehidupan di dunia ini berdasarkan sebab akibat. Apa yang kita tanam, itu yang kita tuai.
Steemians, we need to know that fate can be changed and to change it does not require such a tough job, every one of us can do it. It's just whether we have done a sufficient effort to change fate ?. Of course very much needed intention and determination to be able to change fate, from bad to good. For that we need to understand that an incident that befell us is not fate, but a fault of our own which then we call it bad luck. Basically fate is something that always accompanies us and it applies only as a law of nature. The good deeds we do, we will get good. Bad deeds that we do, we will accept evil. And we certainly know very well that life in this world based on cause and effect. What we plant, that is what we reap.
So a short article today may be useful, thank you for reading and happy greetings from the plateau.
.