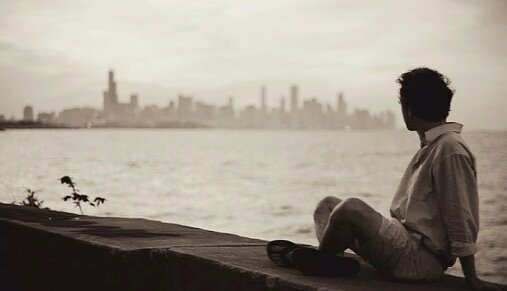 source
Hai Steemians
Kita tentu pernah mendengar sebuah kata-kata 'hidup bukan hanya untuk sendiri'. Bila kita mencermati kalimat ini maka akan ada makna tersembunyi yang lebih luas bahwa hidup ini bukan kehendak kita, akan tetapi atas kehendak Allah, Tuhan Yang Maha Kuasa dan Maha Memiliki. Memang hidup bukan hanya untuk diri kita sendiri melainkan kita hidup juga untuk memberikan manfaat untuk orang lain dan seisi alam ini. Bila kita berjalan ke dalam diri kita sendiri, maka kita akan menemukan bahwa sebenarnya kita ini sangat mengagumkan dan begitu juga dengan hidup kita. Jadi sudah selayaknya kita menghargai kehidupan kita, dengan menggunakan hidup ini untuk menemukan kesejahteraan bagi diri kita, kerabat kita dan orang-orang yang berada disekitar kita.
We must have heard a word 'live not just for yourself'. When we look at this phrase there will be a wider hidden meaning that life is not our will, but by the will of God, God Almighty and All-Owning. Indeed life is not just for ourselves but we live also to provide benefits to others and the natural world. When we walk into ourselves, we will discover that we are truly amazing and so are our lives. So we should appreciate our life, using this life to find prosperity for ourselves, our relatives and those around us.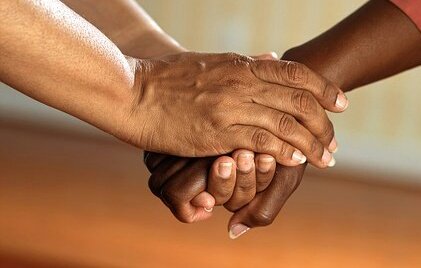 source
Banyak hal yang dapat kita lakukan untuk merubah hidup agar menjadi lebih bermakna, salah satu diantaranya adalah dengan merubah orientasi hidup kita untuk lebih memikirkan orang lain. Seperti mulai memikirkan bagaimana membantu mereka yang hidup berkekurangan, membantu orang-orang yang tidak berdaya dan berbagai macam hal lainnya. Semua itu artinya kita mulai memikirkan orang lain, tidak hanya memikirkan diri sendiri. Ini tentunya akan membawa kita untuk semakin dekat dengan kebahagiaan, kemudahan dan juga dekat dengan keberuntungan. Selain itu bersikap empati terhadap orang lain juga merupakan sebuah cara dalam menghargai hidup kita. Di sini sikap empati yang kita miliki lebih menekankan pada mengerti terhadap orang lain, memahami kondisi orang lain secara emosional juga intelektual. Kita akan menggunakan ketajaman mata hati dalam memperhatikan kebutuhan orang lain, atau kita berusaha melihat suatu kesulitan pada orang lain. Kita dapat memulainya dengan menumbuhkan perasaan dan pemahaman dari dalam jiwa kita.
There are many things we can do to change our lives to become more meaningful, one of them is to change the orientation of our lives to think more about others. Like starting to think about how to help those who live in need, help the helpless and other things. All that means we start thinking about other people, not just thinking about ourselves. This will certainly lead us to get closer to happiness, convenience and also close to luck. In addition to being empathetic towards others is also a way of appreciating our lives. Here the empathy we have is more emphasis on understanding others, understanding other people emotionally and intellectually. We will use the sharpness of the eye in the heart to care for the needs of others, or we try to see a difficulty in others. We can begin by generating feelings and understanding from within our souls.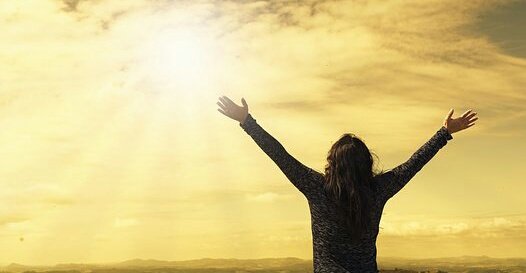 source
menghargai hidup, kita juga harus senantiasa berupaya untuk selalu melepaskan energi positif. Melepaskan energi positif di sini adalah banyak melakukan hal atau pekerjaan yang positif. Seperti saat kita merasakan bahagia setelah menolong orang dan dianya mendapat kesuksesan, itulah sebenarnya kebahagiaan yang menyentuh aspek spiritual. Jadi menolong orang lain yang membutuhkan adalah sebuah pekerjaan yang sangat positif, artinya kita melepaskan dan memberikan energi positif pada orang lain. Semakin banyak kita melakukan pekerjaan positif, semakin banyak pula energi positif yang keluar dan semakin banyak juga yang kembali kita terima. Satu hal lagi yang paling penting adalah berupayalah untuk selalu menghadapkan wajah kita kepada Allah Yang Maha Kuasa, bukankah hidup ini 'pemberian' dari yang Maha Pemberi ?, Dan pada saatnya Dia-lah yang juga akan mengambilnya kembali. Dia pula yang memberikan kemudahan, keberhasilan bahkan sebuah kesulitan sebagai ujian bagi kita. Sudah barang tentu semua bermula dan bagaimana kita menghargai hidup yang telah diberi oleh-Nya. Inti ya adalah bagaimana menjaga keseimbangan hidup ini yang selalu beredar dalam lingkaran yang terpusat dalam hati nurani. Bersyukur dalam menerima kehidupan dan bersabar dalam melangkah serta terus ber ikhtiar melalui usaha yang keras dan cerdas.
To appreciate life, we also must always try to always release positive energy. Releasing positive energy here is a lot of doing things or work positively. Like when we feel happy after helping people and dianya get success, that's actually happiness that touches the spiritual aspect. So helping others in need is a very positive work, meaning we release and energize others. The more we do the positive work, the more positive energy comes out and the more we get back.
One more important thing is to strive to always face our face to Almighty God, is not this life a 'gift' from the Giver, and in time He will also take it back. He also gives ease, success even a difficulty as a test for us. Of course it all begins and how we appreciate the life that He has given us. The point is how to maintain this balance of life that is always circulating in a circle centered in the conscience. Be grateful in accepting life and patience in stepping and continuing to work through hard and intelligent effort.
So this short article, thank you for taking the time to read and happy greetings from the plateau.
.