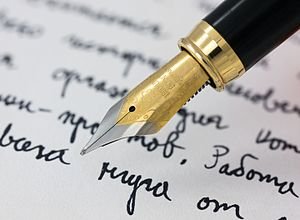 In the Name of God!
It was a virgin year.
My father had insisted my siblings and I
followed our ailing mother to our farm.
The farm is where we eat,
my only hope for a secondary school
education.
As we approached the farm,
we saw the cows as usual,
they had eaten half of the crops.
My mother was devastated!
My brothers and I tried to chase them.
But these men came unto us -
the ones who wore long cotton dresses
who brushed with udala sticks plucked from our trees.
They came and time stood still.
They shot my brother on sight,
as he was running before us.
They came into our farms destroyed the rest of the crops,
all the while screaming expletives and prayers in Arabic!
My other sibling came running out then,
they took hold of him and beat him to death
while my mother wailed.
I was helpless. I was hiding.
They descended on my mother,
she was pregnant then,
with what we all thought would be a girl -
we were three boys that my father had -
so they tore off the clothes from her body,
praying in Arabic - in the name of God!
They climbed her - everyone of them.
They drove her and her unborn seed to Hades.
I was helpless. I was hiding.
They lingered a while after that,
and in the most act of savagery,
uprooted all the crops,
fed their cows!
I was helpless. A son born into hatred.
They stayed on a while longer,
appeased their cows. Laid with their mothers.
They marched off, to another farm
In the name of God!
I have cried for days
wondering what would become of my old father and me,
for the cow men kinsman sits in authority.
Today, without any recompense to the dead,
he has ordered us to create colonies for cows
and provide a shelter for death.
He says this in the name of God!
But where was his God when I turned,
where was his God when my soul was ripped apart?
Should I also in the name of God wait for vengeance?
Maim and burn bodies on stakes?
Shall I teach holy girls the act of sex
in the name of God?