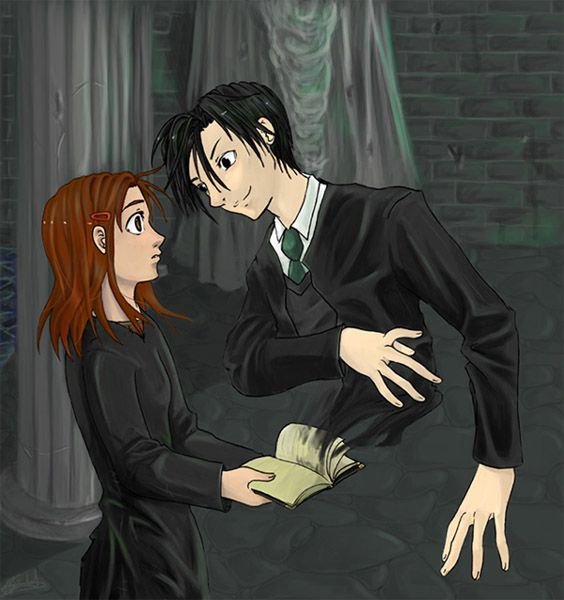 Recently met a charming girl,
She is a little young,
But he is also before adulthood,
Curiosity and mystery,
They talk to each other every day,
She confides in many things to him,
Even about it, that she likes the boy
who has a crippled face and he is an orphan,
And she does not care about his disability,
Months pass ...
The girl seems to be close to her older friend,
She does not even mention the boy she liked,
An older colleague begins telling her his secrets,
Over time, the girl becomes unstable,
Sometimes she is calm, sometimes irritable,
It seems to be borderline,
But older friend in spite of this,
doesn't want to end this relationship,
He decides to take a step forwand,
He invite the girl to his home,
He even shows her his snake,
However, the girl faints unexpectedly,
What is going on,
Sudenly, the door to his house is destroyed,
An orphan boy, from a girl's story,
Standing in the doorway of his front door,
The orphan screams that he will save Ginny,
With the help of a sword and some strange bird, he kills the snake,and destroys the older colleague's diary,
After all, the older friend collapses,
The girl awakes,
And she says,
Thank you, Harry for saving me. It wasn't my fault...