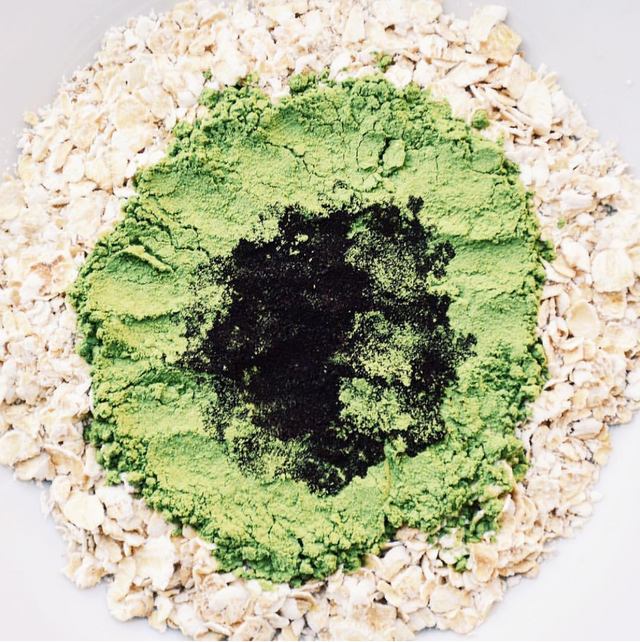 Bonjuor 🙋🏽 in the weekend I always love to give myself a facemask. These are three of my favorite ingredients that I like to put in my homemade masks. They are oatmeal, spirulina and acai powder. I usually mix these ingredients with honey.
What is your favorite homemade facemask? 🤗 .
💟 Oatmeal: Can benefit people that are suffering from acne. It contains an antimicrobial ingredient, which reduces the spread of bacteria on your skin. It also removes excess oil while giving moisture to the skin.
💟 Spirulina: Spirulina contains vitamine A,B-12 en vitamine E. It also contains calcium, iron and phosphorus. Ingredients which are very important for healthy looking skin. It also boosts our immune system and helps the body protect itself against allergic reactions.
💟 Acai powder: Acai powder is really good for your skin because of the antioxidants it contains. It is also rich in vitamine A,B,C en E. It helps to heal damaged skin and to restore moisture. It also contains anti-inflammatory propeties which makes it good for acne sufferes.
Thank you for reading and greetings,