Every one of us comes across in the storm of life. But we have overcome it because we have special someone deep in our heart, that keeps on shining no matter how dark the road we may take.... Who is your LIGHTHOUSE?
                                                  LIGHTHOUSE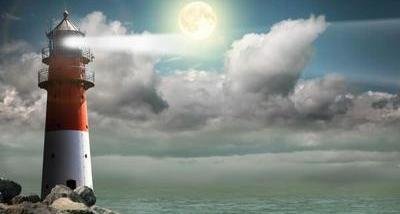 Sailing on the vast and wide ocean floor
Looking for direction to come to your door
Carried by the current towards the opposite pole
Wishing I'll be washout by the waves to your shore.  
Storm's come to crush my sailboat into small pieces
Killin' every ounce of my hope that i have in my senses
Running out of breath in the space of endlessness
Can somebody save me 'cause I'm drown to nothingness .
Mayday... mayday... my heart shout out...!
Waiting for a whistle to make a time out!
Lost in sight seems on the room where black out
In this dark and cold zone, who can take me out?!
Would this be the end? or would i say goodbye?!
Please Moby dick tell me that this is just a lie
Pegasus fly down and give me ride to the sky?
Cause i want to be in her arms embrace with a smile...
Now on the mountain of waves i been on the top
At its tallest pick i was suddenly struck
Not by height on how high i might  fall
But because of beaming light that answers my call...
Lighthouse ignites the hope within me
Numbing senses now start to revive completely
Even that little light roaming in the open sea
It bring a giant flame more than enough to guide my way...
Thank you for the light that reminds me not to give up
That even when i'm drowning i fight to climb to the top
Cause i know you are waiting and believe that i would rise up
Bright light will show after the storm will end up....