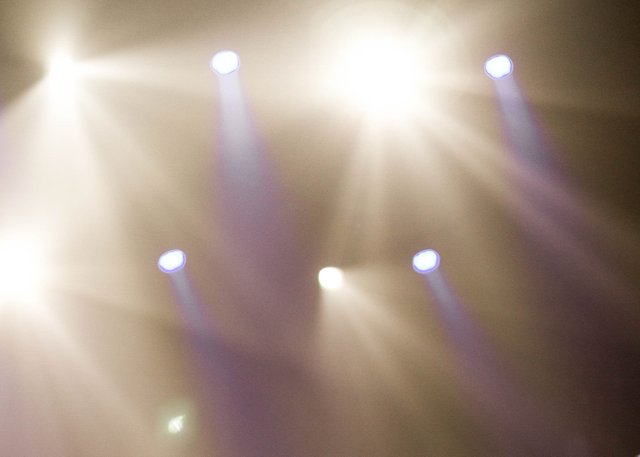 What is Minnow Spotlight?
In brief, Minnow Spotlight is a series where we will be featuring minnows with great content. Each post will be focused on a minnow. Our goal is to give this minnow some exposure for their quality-written content. This service is manual, and minnows will be hand selected from the pool!
---
1. First, and most obvious question is what brought you here?
I originally came to SteemIt, like many, for the revenue. I was waiting for my Disability to be approved. I couldnt work, and the idea of getting "paid" to write was appealing! @bearone brought me here to the SteemIt'verse, and I joined in June 2017. Soon after, I had a terrible multiple sclerosis flare up, so I was forced to be away for some time. I have just recently been able to return; MS usually decides when I can and can't interact, but I take each day as it comes and remain positive!
2. What do you plan to do here on SteemIt?
I have recently been asked to be a moderator in the @steemterminal Discord Group, which is a place for new Steemians to learn about "everything" SteemIt'verse. This helps instill positive energy, community, positive interaction and content. I plan to continue being involved in this initiative, as well as the @heyhaveyamet initiative created by @brittandjosie and @xcountytravelers. They search for new Steemians, showcase their "introduction" posts, and again, instill community and positive energy. I am also a writer for the Steem Basic Income Group created by @josephsavage; it is an initiative to give every Steemian a basic income. These things alone are enough to keep me quite busy, but I LOVE helping others. I see this being my continued direction here on the Steemit'verse.
3. What are your first impressions of SteemIt?
As long as things continue in a positive manner, my first impressions will remain very positive! The ability to write about something you love, and get paid for it is quite enticing to many, I know. Also, in a world focused on continual control and rules, this decentralized blockchain will surely continue to gain popularity.
4. Do you plan on making an investment in SteemIt? Ex) Buying Steem/SBD
If I am ever able to invest in buying Steem or SBD, I would use it to continue supporting others, and help create positive energy and content. My current income will not allow me to invest anything here. I hope that my continued interaction with the groups I am involved with, as well as the Discord Groups, and most importantly, the people will perhaps allow me to invest what I have acquired through hard work, meaningful posts, and positive content.
5. Is this your first time being involved in the crypto space?
It is actually, yes. I had heard of the phrase "Bitcoin" back when people were searching for their hard drives they threw away in landfills, of which they tried to find those "I bought this for a dollar, when it was worth nothing…and now worth hundreds." I have always been interested in all things electronics, computers, etc., so this of course, is all facinating to me.
6. How did you hear about SteemIt?
As I mentioned, a good friend of mine @bearone whom I met in a Diablo Game Facebook Group I'm admin in told me about this interesting place. She spoke of all the opportunities to meet people, share content, make a difference, and yes, get paid.
Thank you for choosing me to participate in your spotlight.
---
Thank you Wes
@wesphilbin
for taking the time to answer these interview questions!
We hope all of you enjoyed reading. Have a wonderful day!
---
Join us
Discord server: https://discord.gg/uKVmSnt
Website: http://tateberenbaum.com/blissfish/
SteemIt: https://steemit.com/@blissfish