Minnow Spotlight: @nickyhavey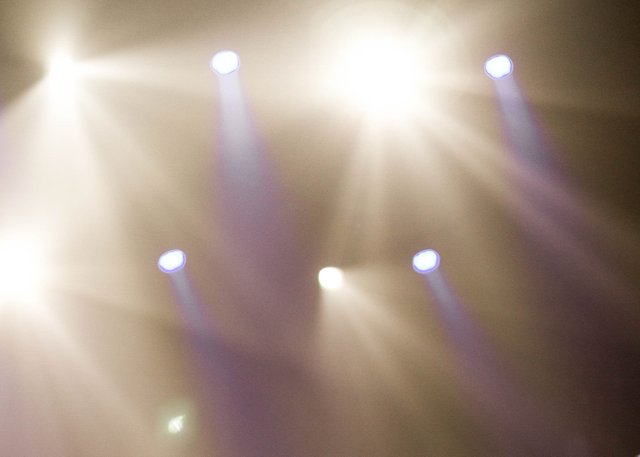 What is Minnow Spotlight?
In brief, Minnow Spotlight is a series where we will be featuring minnows with great content. Each post will be focused on a minnow. Our goal is to give this minnow some exposure for their quality-written content. This service is manual, and minnows will be hand selected from the pool!
---
1. First, and most obvious question is what brought you here?
I joined an independent musician community called Atom Collector Records (@atomcollector) around 18 months ago. They recommended I joined Steem to share my music and my blogs because I quite liked writing, but I was getting nowhere with either my music or blogs on platforms like FB or Twitter. The blogging aspect really appealed to me and lured me in as I wanted to develop my skills and take my music journey into a new and exciting arena in the crypto world!
2. What do you plan to do here on SteemIt?
I have been using @dsound to upload my music (Liquid Drum & Bass), and I have been a moderator in their Discord server for the last few months. I've added @steempress to my website so I can bring my blogs to the platform effortlessly which is awesome. I post about my travels as well across various regions of the world. I am currently going through my Australia and New Zealand adventures that I have just returned from, and I am in a few communities such as @travelfeed, @emalliance, @spotlight.artist, and @steemitbloggers aka Power House Creatives where I run a monthly contest. Last month, we paid out over $28 in prizes!
3. What are your first impressions of SteemIt?
My first impressions was that it was (and still is) a bit of a bot fest, and it was very difficult to stay motivated to get going. Communities are very important to newcomers; otherwise, you get the feeling of being lost and the motivation goes away. However, 18 months in, I'm enjoying being on the platform and can see that changes are being made to try and get the balance right. This is new territory and they are changing the current model of rewarding content, so we have to be patient with the changes. I like all the dapps and mobile apps that have been and are being developed like @actifit and @partiko as they've helped me stay in contact with the friends I've made here. I hope the upcoming changes work for the better and more people start joining the platform.
4. Do you plan on making an investment in SteemIt? Ex) Buying Steem/SBD
If I can find a job in the next couple of weeks and there's enough in the budget at the end of each month, it's possible that I'll start making plans to bump up my Steem account. I have been trading from other crypto earnings into Steem as it has a lot more development on it compared to other platforms, and I'm pretty well embedded into the platform! I'll be here for a while I think as long as the platform is still around.
5. Is this your first time being involved in the crypto space?
Steem was the first blogging platform I joined in March 2018, and I got into crypto around December 2017 (bad timing oops!), but it's a really complicated and mind-blowing industry. I think that puts a lot of people off because it isn't a "one click solution" right now, and we're just beginning to understand the use cases for it. Things move really quickly, and I'm just taking a back seat from it as it was getting intense last year. I'm trimming down the platforms that I'm using, Steem being the main one I'll be using.
6. How did you hear about SteemIt?
Refer back to answer to Q1.
---
Thank you
@nickyhavey
for taking the time to answer these interview questions!
We hope all of you enjoyed reading. Have a wonderful day!
---
Join us
Discord server: https://discord.gg/uKVmSnt
Website: http://tateberenbaum.com/blissfish/
SteemIt: https://steemit.com/@blissfish