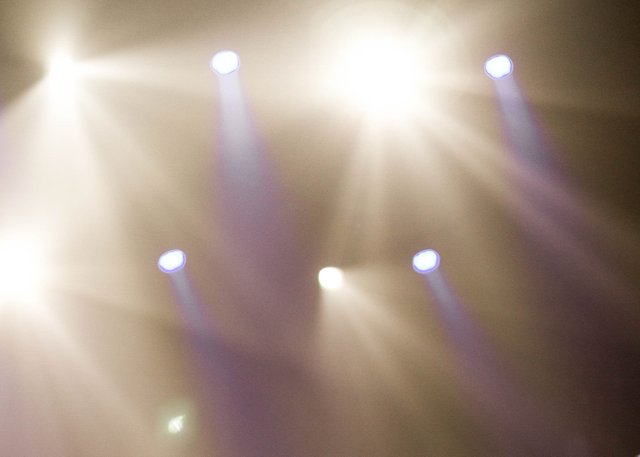 What is Minnow Spotlight?
In brief, Minnow Spotlight is a new series where we will be featuring minnows with great content. Each post will be focused on a minnow. Our goal is to give this minnow some exposure for their quality-written content. This service is manual, and minnows will be hand selected from the pool!
---
1. First, and most obvious question is what brought you here?
I had invested a large sum of money in cryptocurrency, and I started making trades regularly during the bull run of 2017. I was making money like crazy which really got me into the whole blockchain space. After getting my first taste of juicy gains, I decided I wanted to know more and find new opportunities to make money because I was greedy and it seemed easy. I signed up to SteemIt to see if I could earn some extra cash, but I was making more money trading so I stopped using the site. Eventually once it all came crashing down, I started to look for ways to earn crypto without having to invest fiat. I found my way back to Steemit.
2. What do you plan to do here on SteemIt?
I really don't have a plan. I just enjoy being an active member of the community and reading interesting content without having ads pushed down my throat or algorithms deciding what I should see. It has become a habit for me now, and it replaced my old social media accounts completely. If I do find opportunities to help with projects, in terms of marketing, content, or UX, I'm always happy to do so.
3. What are your first impressions of SteemIt?
I thought it was clunky, had terrible UX, and poor adoption process. You kind of were left to fend for yourself. My first 50 posts I earned $0.00. I was pretty close to giving up before a fellow Steemian @littlescribe managed to find me among all the shit posts. She took me under her wing and gave me some tips. I have not looked back ever since. I try to pay this forward with new Steemians I meet, and so far, it has been pretty good.
4. Do you plan on making an investment in SteemIt? Ex) Buying Steem/SBD
I purchased some Steem when it hit $0.29 during 2018, and I'm pretty happy with my stake. I probably won't be buying any Steem/SBD with fiat for a while, but I am pushing my earnings from other projects into SteemIt. I don't really plan on cashing out any time soon. I'm on the road to dolphinhood with fellow Steemian @fullcoverbetting.
5. Is this your first time being involved in the crypto space?
As I mentioned before, I invested in BTC and ETH in late 2016 to early 2017. I was blogging about cryptocurrency on my own blog and got involved in various airdrops and such, but this has been the first place where I could really get into it and enjoy hanging out in the SteemIt community. I've met some really cool peeps and learned quite a bit about a range of topics, thanks to the platform and those who use it.
6. How did you hear about SteemIt?
I used to blog on my own website and a friend I used to work with discovered SteemIt. He recommended it to me through a random WhatsApp message "Hey you like blogging, here's a way to get paid in crypto for it," and that's how I first heard about SteemIt.
---
Thank you Cesc0410
@chekohler
for taking the time to answer these interview questions!
We hope all of you enjoyed reading. Have a wonderful day!
---
Join us
Discord server: https://discord.gg/uKVmSnt
Website: http://tateberenbaum.com/blissfish/
SteemIt: https://steemit.com/@blissfish