Minnow Spotlight: @anaclark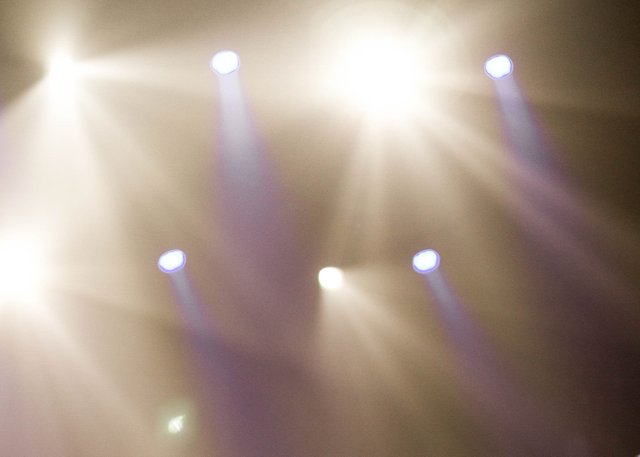 What is Minnow Spotlight?
In brief, Minnow Spotlight is a series where we will be featuring minnows with great content. Each post will be focused on a minnow. Our goal is to give this minnow some exposure for their quality-written content. This service is manual, and minnows will be hand selected from the pool!
---
1. First, and most obvious question is what brought you here?
Being a creative and insightful individual, I'm aware that some (most) of my content is very interesting to others (not just my Mom), and I was not thrilled about not being paid. I went on a search for a "social media" platform that would reward me financially while also being a good source for consumers.
2. What do you plan to do here on SteemIt?
Write! I also plan to share photos and art—read and interact with other content—build personal brand awareness—and inspire and be inspired.
3. What are your first impressions of SteemIt?
SteemIt is an excellent concept. I'm very excited to be a part of the Steem Community. I believe that there's a LOT of growth potential that hasn't even really began to bud. I've learned a lot fast, but SteemIt seems a little frightening to new users. I'm not a typical network user, and it was slightly off putting to me even. I catch on fast and love to learn new things—most users DO NOT want to have to learn and understand the intricacies of Steem or at least not as rapidly as I felt I had to and others should.
4. Do you plan on making an investment in SteemIt? Ex) Buying Steem/SBD
I'm unsure if I'll make an investment. I don't believe so, but who knows what the future holds. I believe that my work IS the investment. I came here to obtain revenue from my skills, not to invest. I'm very poor after having some life changing events occur, so I'm not exactly an ideal investor. I'm a writer. I'm a good writer. I'm a thinker—storyteller—and researcher. I'm educated in advertising and marketing. I am the content that keeps SteemIt steeming while perhaps the lesser creatives invest—they invest in me to invest in Steem.
5. Is this your first time being involved in the crypto space?
I'm new to crypto. I wasn't unaware of cryptocurrency and have had to purchase Btc for a purchase in the past. I've just never been so invested in obtaining coins and looking into the how, what, and whys of it.
6. How did you hear about SteemIt?
I didn't really "hear of SteemIt" ... I suppose the answer could be "Google," but aside from indexing, I don't think it's fair to say that "I heard about SteemIt from Google." I spent days doing personal research on the topic of networks that pay.
---
Thank you AnaCe'
@anaclark
for taking the time to answer these interview questions!
We hope all of you enjoyed reading. Have a wonderful day!
---
Join us
Discord server: https://discord.gg/uKVmSnt
Website: http://tateberenbaum.com/blissfish/
SteemIt: https://steemit.com/@blissfish