Minnow Spotlight: @ahmadmanga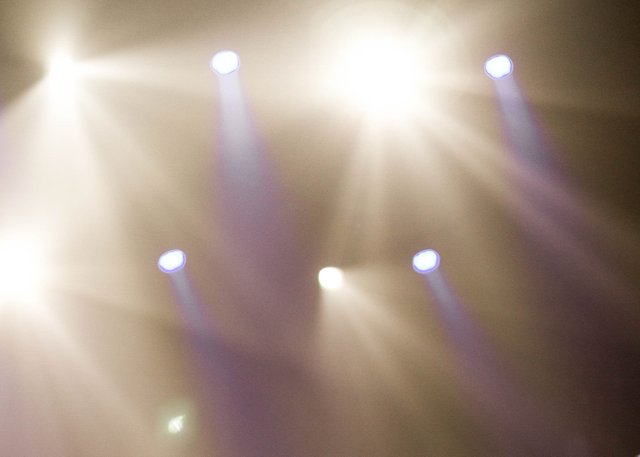 What is Minnow Spotlight?
In brief, Minnow Spotlight is a series where we will be featuring minnows with great content. Each post will be focused on a minnow. Our goal is to give this minnow some exposure for their quality-written content. This service is manual, and minnows will be hand selected from the pool!
---
1. First, and most obvious question is what brought you here?
I was active in some Bitcoin communities on Reddit, and one time they talked about a platform where you earn crypto money for writing articles. I found the idea fascinating and joined...I made a few posts that earned me nothing and forgot about the STEEM blockchain for a while.
Then I was reminded of it one day so I checked my wallet. I found the "nothing" I earned before turned into $5 in STEEM. Wow! It turned out that the price went up somehow.
I decided to stay and learn about the platform. Then @curie curated one of my posts, and I joined a few communities on Discord. Since then, I write articles occasionally. I wrote about various interests before I found my niche in #gaming and sometimes #shortstories.
You can check my monthly posts to see how I evolved through the last two years! (Just scroll down my user-page @ahmadmanga, and you'll find the most recent one.)
2. What do you plan to do here on SteemIt?
I plan to keep writing original posts. Articles that reflect my experiences and personality and will get negative in any plagiarism test.
Since gaming is my main topic these days, at least for the foreseeable future, I want to write more news/opinions and retro/nostalgia posts about the games I play or follow.
I might not write for the same niches all the time, and I may ignore a niche I used to frequent while focusing on another one (just like short stories which I didn't write for months now). But one thing won't change: I'll keep my articles original and personalized and hopefully better written each time!
3. What were your first impressions of SteemIt?
My first impression was..."It's too good to be true." I don't remember much at the time, but that might have contributed in my decision to leave it for a while before going back.
While reading about it, I was under the impression that if you write quality posts, you'll definitely get huge upvotes. I didn't know that you had to work hard to get noticed. I'm glad I stayed though.
4. Do you plan on making an investment in SteemIt? Ex) Buying Steem/SBD
Sadly, no. I'm not at the financial situation to do so.
Since I won't power up, I decided early on that I won't power down my STEEM POWER. I still go by that rule, and I hope I won't ever need to power down in the future.
What I invest on STEEM is my time, and depending on who you ask it's more valuable. I spend around 4 hours writing/editing and choosing images for my posts. So yeah, I invest something!
5. Is this your first time being involved in the crypto space?
Before joining STEEM, I was involved (just as a user) with Bitcoin and its Reddit groups. I wrote some articles about how Bitcoin could improve the situation in Libya! (I was proud of them~)
I had some online friends involved in Change Tip (which was the most popular Bitcoin tipping service for a while). Now that I think about it, I haven't chatted with them since the Reddit group gone inactive. I wish to know how they're doing now.
6. How did you hear about SteemIt?
As I mentioned in my first answer, I heard from the Bitcoin communities. I should say, since first being here it was a fantastic ride~
---
Thank you
@ahmadmanga
for taking the time to answer these interview questions!
We hope all of you enjoyed reading. Have a wonderful day!
---
Join us
Discord server: https://discord.gg/uKVmSnt
SteemIt: https://steemit.com/@blissfish