Minnow Spotlight: @afoolzluck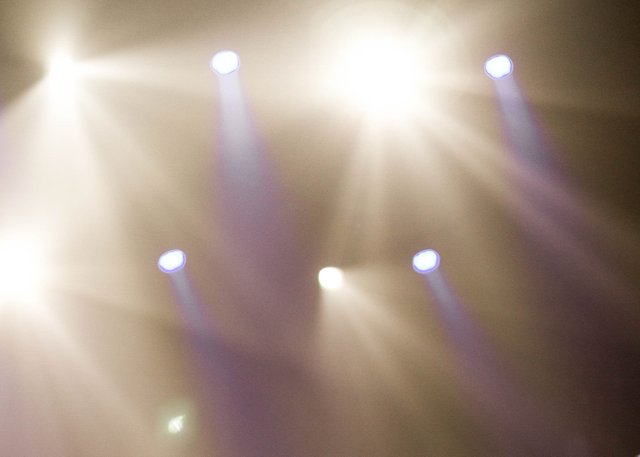 What is Minnow Spotlight?
In brief, Minnow Spotlight is a series where we will be featuring minnows with great content. Each post will be focused on a minnow. Our goal is to give this minnow some exposure for their quality-written content. This service is manual, and minnows will be hand selected from the pool!
---
1. First, and most obvious question is what brought you here?
Well honestly, a friend brought me here. He is a bright fellow that is always coming with ideas. However, what kept me here was the interactive community!
2. What do you plan to do here on SteemIt?
I plan to write poetry and share stories! However, right now, it is mainly working on poetry, but I also do voice overs! If only people were willing to ask for samples just for fun, so I can practice.
3. What are your first impressions of SteemIt?
My very first impression was why was it so confusing with its security with passwords that it almost scared me away...I was also surprised with the community! I tend to love having some type of communication. That is what motivates me most of the time. If someone was willing to express their interests to me on what they enjoy about my work, it would kind of be an emotional and exciting feeling.
4. Do you plan on making an investment in SteemIt? Ex) Buying Steem/SBD
When I learn how to use SteemIt properly, then yeah, but honestly I like trying the free approach. It is more entertaining when I can either earn through interest, or gain with reward or kindness.
5. Is this your first time being involved in the crypto space?
Well, it is not exactly crypto. However, I had experience in trading digital currency such as Sweatcoins, and was dedicated to it, although I wasn't trying to actually make money for myself. I used it when I needed it...I'm poor, still am. However, it brought me to people I like talking to when I'm able! I mainly use digital currency as a way to "negotiate" when playing a game or trying to give rewards to things. It is even better if it is easily tradable! It kinda brought me in to Steemlt if I think about the whole picture since Ting was the one I met there.
Well, I don't exactly have exact experience with cryptocurrency; however, my father used to be a dealer of Bitcoin. Things happened and he never got to see it grow.
6. How did you hear about SteemIt?
Actually, thelightestofideas introduced me! Well...I had a lot of difficulties with it at first, so I was about to give up on it. He helped out a lot. Honestly, without Mr. Lightest, I probably wouldn't really had much interest in SteemIt.
Thanks, but I'm still lost in thought.
Well if you all have any questions you want to ask me, please just @ me...
I'm not putting my name in because I'm sure it would be edited in.
---
Thank you Afoolzluck
@afoolzluck
for taking the time to answer these interview questions!
We hope all of you enjoyed reading. Have a wonderful day!
---
Join us
Discord server: https://discord.gg/uKVmSnt
Website: http://tateberenbaum.com/blissfish/
SteemIt: https://steemit.com/@blissfish