I hope after the night is over!!!
---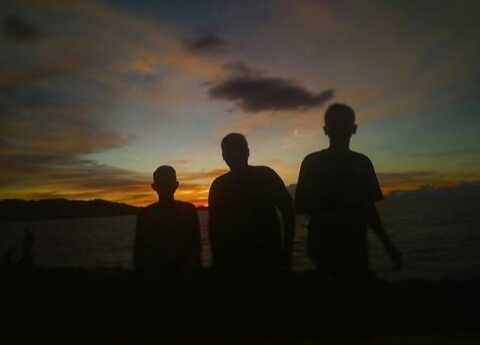 ---
For the night that came with thousands of homesicked, knocking on the ceiling of memories, forcing me to enter even if I had forbidden them. I hate you guys. Really. I hate it when night comes to be a regular guest with a longing who will not hesitate to come in just to talk about a canopy-about you who once was with me.
Though I finally let them in with a grim look. They are present, sitting sweet until two o'clock, exchanging stories about you which is the reason behind the creation of a series of poems.
It's all about you, about how you smiled at the beginning of our encounter, how your fingers creaked when the rush of rain began to shiver both of us, about how we split the city streets away from prey-seeking cops, about how your head is leaning in my chest, weeping over your messed up plan by the universe. About how-how the others are told too much that makes the wound back to the surface.
And here I am, stay there, see you without daring to say hello, just say in prayer lest you always be all right.
I'm not someone who once again affection. Your departure teaches many things. Teach you how it turns out your passage brings all of me. But in fact I still know myself. The Universe does not like to conspire you to be with me again.
---
Keyboard By @baru52


---