Adventurer's Log
Oh boy time sure flies and without noticing it I have already been here for an entire year and you know what that means? Yes! That's right! There is no meaning to it, really, I am just wasting your time guys since I've got nothing better to put out on this special occasion. If you would also take the time to check it out I should have done this on March 27 since that is my official starting date but let us not sweat the little things, I am following a strict posting schedule after all.
Here have a dancing Chika as an apology because I just successfully wasted a bit of your time by taking you along this far, now don't be shy go ahead and loiter around some more, we both know we have nothing better to do, right?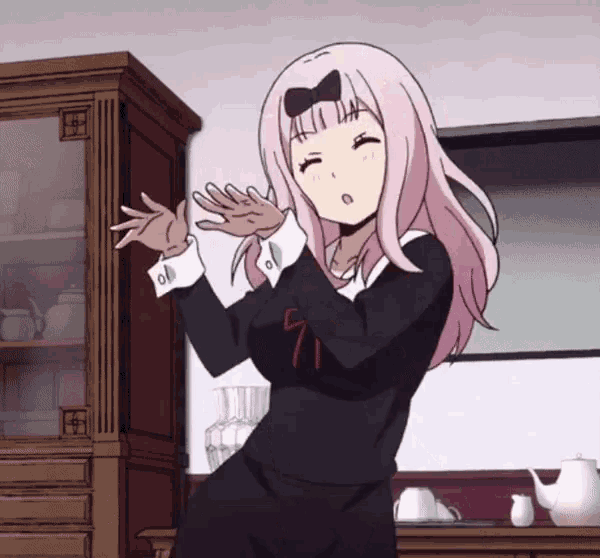 So what am I gong to talk about today you ask? Since I am wasting your time guys guess I would go ahead and tell the story of my life... okay, maybe I will just limit it to my steemit life, anyway, this will be a boring post so I can understand if no one will bother reading this, it has been a long time since I made a post like this so I am not sure if I would do well but I will try my best to keep you entertained. Guess that will do for the introduction and so without further ado, "It's Rewind … On second thought I believe re-telling of my steemit journey would be redundant at this point, I have done it numerous times in the past so I will be dispensing with the boorish talk and just make a timeline post to keep things concise, not that it would get me more readers but I will give it my best shot lol. Okay let's redo this one, "It's Rewind Time!"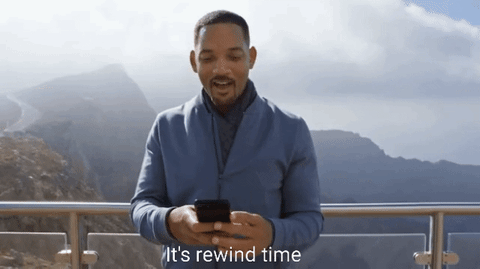 Source
---
The Beginning
March 27, 2018
---
Meh, nothing worth mentioning happened that day but I have to start somewhere so bear with me… I almost forgot I made my first post that time and it was about one of my favorite anime from Winter 2018 season, Yuru Camp and if you really have a lot of time to waste you can give it a read and see how much of a pushover I was "that time" (<--implying that I improved). Well to be honest that was actually the day I got my hopes too high up and had it crashing down the day after, I mean I came here thinking it will be a cinch but boy was I too optimistic, no one would give a newbie with half-baked content the time of the day in this platform. Okay next!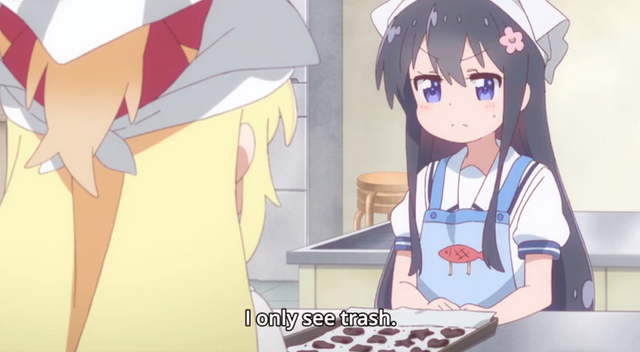 ---
First Victory!
April 16, 2018
---
Realizing that I had made a very fundamental mistake on how difficult it is to earn $ on this platform, I changed my objective and prioritized getting myself acquainted with many other steemians first and what better way is there than to join contests but I have very limited field of interest namely anime and memes, however finding anime related contests that time was next to impossible so I was actually only left with the memes option but despite my lack of experience in making one, I have wasted spent considerable amount of my time browsing shitposting pages so I am a little bit confident when I decided to join one and after a few attempts I actually managed to bag a second place award. My exposure to various meme challenges opened up the path to my next phase in the platform.
---
Meme Months
April 1 - July 2, 2018
---
It is no mere coincidence that I started making a meme not meant for challenges that day, I mean it was the perfect time to make one since it is April fool's and all. This phase lasted for quite a long time and I believe to date around 80 - 90 percent of my posts were made during the time I was making memes, it was quite an effective weapon for a small timer like me that time because a single meme has a higher chance of getting an upvote than an article I spent hours making, quite the desperate move but hey, as long as it works, I was actually getting impatient that time and had I not been fortunate enough to make use of it to see progress in my account I wonder if I still would be writing an anniversary post now.
---
In-between
March 29 - May 30, 2018
---
It was not like I just up and went to the meme side after I discovered its convenience, despite losing heart after all of my long posts that took me quite the effort and time to produce ended up for naught I still tried my hardest to create anime list by genre and even went as far as to make a "Waifu Wednesday" and "Fan art Friday" segments which also all ended up in smokes. There are also those times I tried to combine my passion for anime and memes and came up with the "Anime without context" segment but as anyone would guess that also ended up in failure.
---
Back to Basic
June 22 to date
---
After a long time of putting off making anime related stuff my passion was once again ignited by 3 anime that aired last 2018 Spring season namely, Uma Musume: Pretty Derby, Hinamatsuri and Comic Girls. Something about those shows prompted me to give writing article another shot, I wanted to share to everyone how much I enjoyed those shows and I am glad I felt that way because that was the turning point that I have been looking for ever since I began my journey here in steemit, by the way I kept my "Fan Art Friday" segment running until July 13, 2018 but due to my busy schedule that time I decided to drop it, not that it will be missed but I just like to clear that up. Anyway picking up to where we left off, the turning point that I was waiting for, yes, it was the best compliment that a content creator in this site could ever receive, curation.
I received a curation for the first time on July 3, 2018 for my Spring 2018 Anime Recommendation: Part 1 and not long after that, July 9, 2018 to be exact, I got curated by one of the most prestigious curation guild in the platform and from that date onward I have consistently received numerous curation from various groups. Sounds like I am just putting on airs but I won't deny that, it is something I am proud off after all but there is something else I would like to tell everyone who has read this far, you really have a lot of time don't you? Just kidding, pardon me it is almost time for April fool's so I can't help myself (I only post once a week so I won't have the chance to make an April Fool's post so let it slip this time lol) but what I really want to tell is that although steemit isn't the most new user friendly platform there is, there exists a path waiting for those who muster the courage to push forward and braved through the difficult times, I may not yet be in the position to lecture people on how to succeed in here but I can at least provide you with the insight of someone who has walked down the low road and got someplace where I can at least say that "I am here!". Remember that not everyone who has tried got rewarded in the end, but that doesn't mean that you should not try. Why, you ask? It is because only those who tried stood a chance to be rewarded. Sounds pretty cool ain't it? Well I broke my character there but it is my anniversary post so I can at least try to be nicer for a change, anyway that is all from me this time but since it is a special day and all let's end this one with a