what is different with you today ???
Good Morning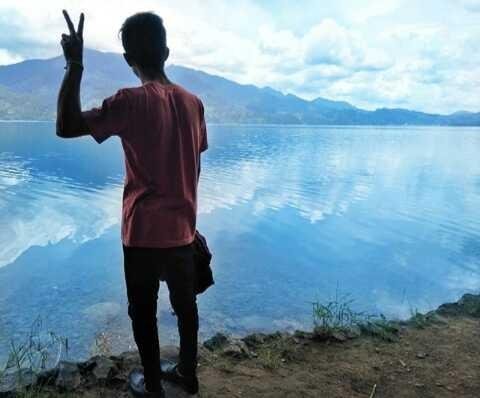 Ever not, one morning you woke up, then felt something different? Habits such as saying good morning, or asking each other news suddenly no longer exists. Because one of you, or both decided to stop.
Funny how also someone who used to always exist, now into the ranks of people who ever existed. For various reasons that are not, but must be understood. The sense, euphoria, passion that follows a person changes.
Either by words, or deeds.
Changing us forever.
If I could do anything to restore that change, I would do it. Greeting you, meeting you, assuming nothing happens, maybe. I want to, and I can. But, there seems to be better not to be raised again.
And you do not seem to want to touch me. So I retreated. It's better to watch your day still shine, than to know with me, just sorrow wrap around. Tujulah new people who can develop your smile, because it is not me.
You know what the saddest part of someone loses? It's when someone stops caring, then stops making sure we're okay. But never mind, if we do not experience this, we will not learn, right?
There was a question you did not ask, but I felt like I wanted to answer it,
about;
Why did I reply to your greeting back then?
Why did not I ignore you?
Why do I want to get to know you any further?
If you want to know, "because I know you are a good person, the right person created by God to create happiness for me," is the answer
---
Best Reagards @arissiria


---