The Upvote Dilemma and how to write great posts still
The cross road between writing what you really care about and writing whatever you think would be able to get a whale to at least skim through you bullet points, with some degree of satisfaction, enough for him to smack the upvote Icon; that feeling of having your reward icon overflow with some steem dollars, like beer lager from a beer mug, is the feeling most of us carry above our heads, while we walk into that dead end of cluelessness (and when I say some of us I am no exemption).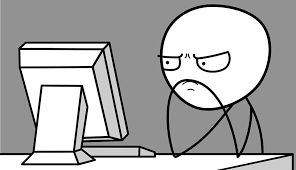 courtesy of pixabay

In case you are wondering where I am headed with this one, I would like to say that, I hope to help a couple of writers in my shoes see the bigger picture of, writing whatever the fuck it is you care about, in a way that you get to impress whoever is actually meant to benefit from what you have to say. Hopefully some whale or even if it is a school of sardines, and perhaps get several steps higher in REPUTATION and in STEEM DOLLAR and POWER.
Here are 3 observations I made studying so many post that got pinned down in the trending and hot post section.
• They usually have an answer to the most asked questions or the most difficulty faced on the network
One thing we can't seem to walk pass as humans, is something that paints a picture of our own experience, whether it is our fondest fantasy or our biggest most personal questions.
When I see someone talking of the struggles of a non-native writer, in a market saturated with skilled and highly efficient native writers, I just can't wait to hear what it is he has to say.
On the steemit network I have noticed one thread that runs through majority of users in the platform, and that is, everything we write or read is somehow related to getting our voices heard by as many ear as possible, it could be for the money, some form of publicity, some recognition or a cocktail of all of these reasons.
So the next time you want to write something that means something to you, pause for a moment and think of what that thing also means to me and perhaps all of the potential readers that will scroll past your post
• Catchy openers that say what the writers intends to say the way the reader subconsciously intends to hear it
Well the reason why companies pay thousands of dollars to copy writers and content writers to do their newsletters, tag writings, or any form of web copy is not because they don't know what product or services they are offering, but it is about knowing how to present it in a way that it makes the reader hit the purchase button as fast as possible. And this recipe of persuasion starts right from the opening sentence. This is sales copy psychology 101
• Writing from a place of reputation
This is by far the most effective. Anything Oprah says tends to be way cooler than whatever any regular Joe has to say, even if they are making the same point.
The reason why we use certain product over some others or the reason why we go to certain websites when in search of credible information over a thousand others is something called social proof. And this social proof or reputation comes from patience and consistency.


This comes from doing something well, over and over again, so much so that all of our posts is covered under the umbrella of such trust that we have built over time.


I guess I must pull the curtain here, as we all go back and build something meaningful with these points.