Unfathomable Truth
Hello everyone!!! I got some good news! I got some great news!!!
I'm starting a new story for you all!!
I'm so excited to share it with you!
It called Unfathomable Truth.
I'm only just starting it off, but I'm looking for volunteers who wish to help me get it going!
I'll be creating a discord for all future projects and other activities, so want to get an inside look at what I'm doing try keeping an eye open for my posts!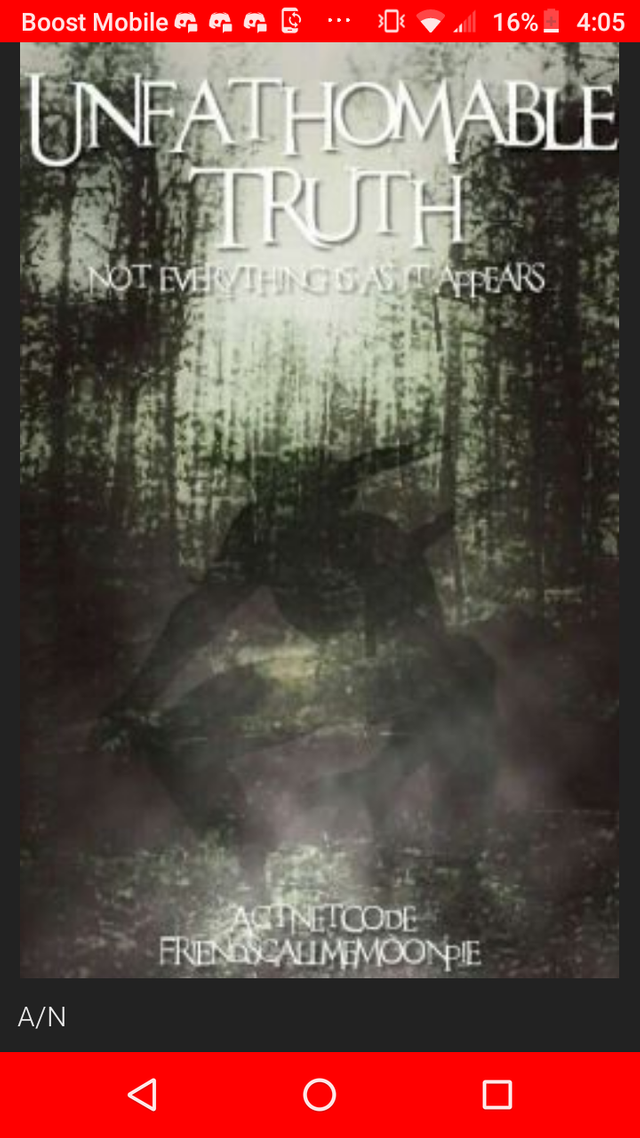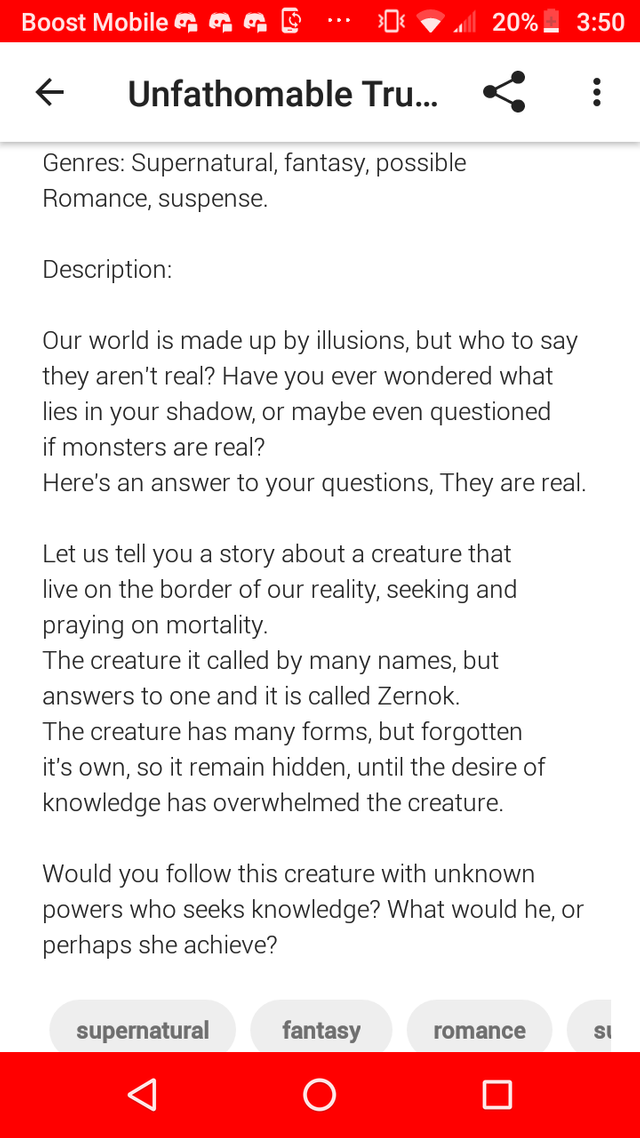 Also here some more great news!!!
Starting September 8, 2019 all my work is now under Creative Commons (CC) Attribution so feel free to share and/or redistribute them, just give me credit for them okay :-D
Posted using Partiko Android