"Bitcoin is … the world's money, not money of a fenced property." This remark serves to emphasize that we who like to write about cryptocurrencies need to promote global perspectives. The remark was made by a commentator in an article partly entitled "Bitcoin Nuclear Bomb In New Currency War Between China and USA". See it here. A global perspective helps us to see why multilingual renditions of articles originally done here in North America in English are helpful.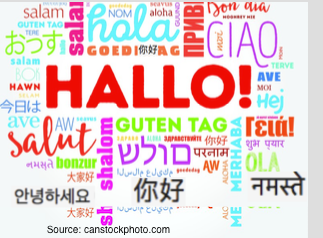 If you have good command over English and you write well in either of Korean, Japanese, Russian, German, Hindi, or Bengali, do consider helping authors who want to push their work into communities outside of North America.
Compensation for your output will swift (as our first helper, for Spanish outputs, will confirm). You will be getting 'real money', you do not have to bring along any Followers, and, instead of your searching for Whales and Dolphins to pay attention to what you produce, a Whale is approaching you for help right now. (However, this a rogue Whale, and Steemit Whales would 'toss him out of the pool' in 5 seconds.) Also, if the payment is large, you will get 50% in advance, in recognition of your professional competence.
You will start with the English text and a draft translation into your language. Your task will be to correct the errors in the translation, so that you produce a good-quality text in your language.
If you are interested, please click here and send me a message, and I thank you in advance. Clicking will take you to the contact page of my investment website: https://marketstatsanalytics.com . (This is a home-made web site, and I do not use cookies, nor will there be any code that causes your computer to be doing "weird things" (like mining for coins) while you are at my website.)