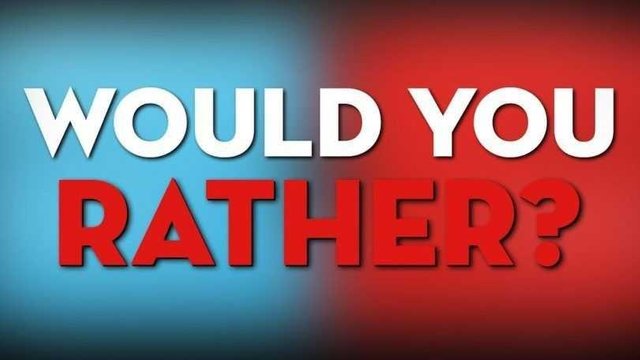 How it works
1. You read my "would you rather". You will be presented with two choices in the comments: 🔴 and 🔵
2. You will then upvote either 🔴 or 🔵 at a 100% as your answer! Leave a comment explaining your choice.
3. There will be 10SBD prize money set aside that will be split with all upvoters. The majority % of voters (either blue or red) will claim the SBD prize divided by the number of voters.
I will improve the game in the future, but this is a good start, I think 🤔 😎👍 This is one of the games that I and @derangedvisions will soon be hosting for you guys frequently through our new initiative that will be unveiled in the coming days! Your upvote will go a long way to help even more people onboard steemit and engage with fun little things like this game here, as well as projects like @pifc, slotto by @roundbeargames and numerous others. Thanks for playing and thanks for the support everyone!
⚠️warning: all content is for entertainment only!⚠️

💲Now let's play!💲

WOULD YOU RATHER:
🔴 Have a baby's face (literally) for the rest of your life but have the most beautiful voice in the world...
🆚
🔵 Have your normal face but sound so annoying that people literally run away from you...
Why? 😂
»»------------------~☮~------------------««
¡ꓘϽO⅂ꓭ ꓕXƎN ƎHꓕ NI ՈO⅄ ƎƎS
▒▒▓█▇▅▂ (>‿◠)✌️▂▅▇█▓▒▒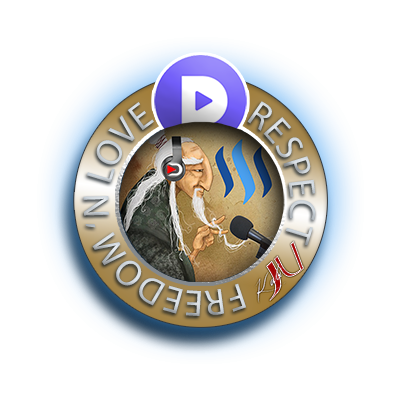 ᗢᖇᓮᘐᓰﬡᗩᒪ ₩☮ℜḲ by