OK, It's not that simple... there is a catch, you have to hold on to it for 10 Years.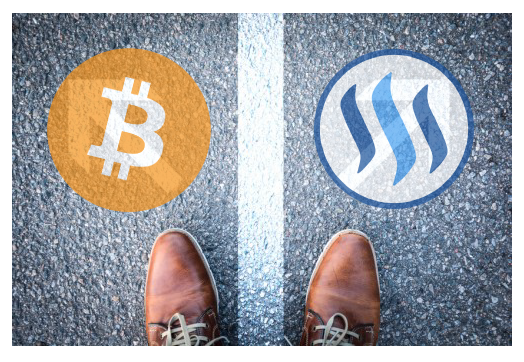 STEEM
Now I know most of you on here will be gunning for STEEM without question and with good reason. STEEM has been killing it lately and seems to have unlimited room ahead of it without a real ceiling to stop it. Just take a look at what we already know in the chart below from the past run.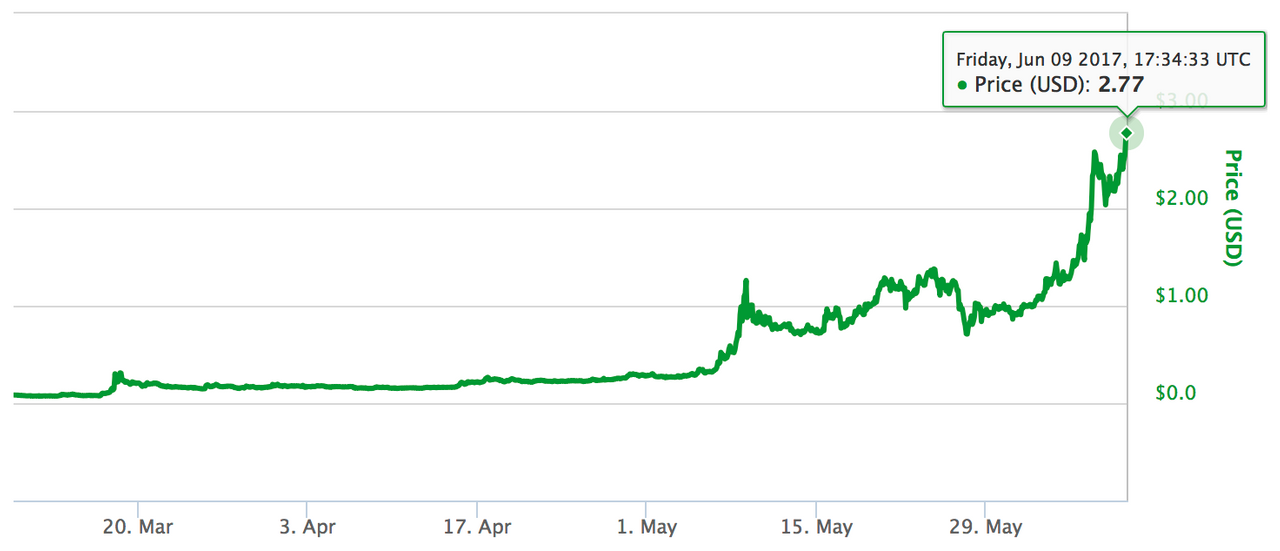 That is one sweet looking chart!
And as I am posting this the price is still on the raise capping off at $2.77! Just have to love that price and what a difference from when it hit $.07 , a lot of people sold down in the low numbers, including myself, wish I just held on to all of it but at least I have some stashed away ;).
The potential for STEEM to skyrocket is defiantly a possibility in the near future and that $1 Mil could easily see 3x to 10x the profit! Making you a cool $10 Million! However just like that of bitcoin we could be a a massive crypto bubble and all of this hard work and awesome gains could come tumbling down back to reality :/. Also STEEM hasn't yet been around for very long and has yet to be truly battle tested. Yes, we did have our big pump and dump type turmoil happen early on but this could be considered growing pains and we really need to see how STEEM does over a long period of time. I personally look forward to the next few years of growth.
---
BITCOIN
Now with the price being so damn high some might think to get those 3x to 10x profit margins like that of STEEM's potential the price of BITCOIN would have to skyrocket into unheard of territories... But we are talking about bitcoin remember! Check out the chart from just the past year! Not to mention it is almost $3000 USD per BTC!
That is some serious upward movement!
The thing to remember when trying to plan for 10 Years out is that a lot of things could happen, Obviously. We could see some serious swings in price from now and until then but for the majority of investors and the overall consensus of the crypto population is that BITCOIN has the best chance of survival out of any cryptocurrency and yes that includes STEEM.
So What Will It Be?
blue
P.S @trafalgar as someone who actually owns $1 Million STEEM, would love to hear from you ;)