Worldwide Cypher Jam [ ROUND 90 ] "Bonus Xmas Round!!!" 白蚁.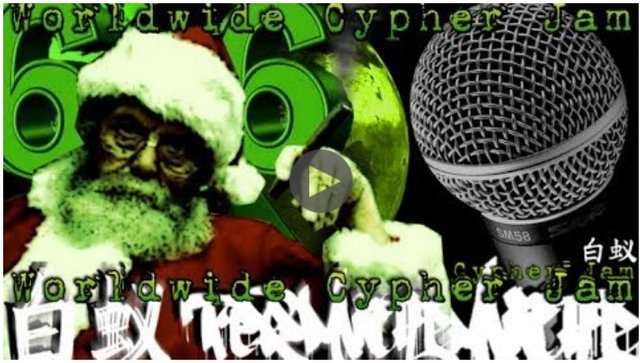 Hello friends of "steemit", this time I want to participate in this activity related to the whole musical movement, play the rhythm below and perform your freestyle sections / song / scratch / verse / guitar solo or whatever feel about it !, this is my presentation and it is called "I do not feel well". If you wish to participate here is the contest.
• contest


YO!! Worldwide Cypher Jam ROUND 90!!
Bonus Xmas Round!!!! ...
So, you're off work! You can't go the festive season without The Worldwide Cypher Jam!! I know that!! ... Never fear!!
You have a choice of 2 beats for this round!!
Sleigh bells = Christmas beat apparently!!! Job done!!
Beat 1: 'Exit Sandman' 白蚁.
---
Play the beats I have made for you and record your bars/freestyle/art/lyrics/singing/carols/scratching/epic solo/whatever you got, over it!! HAVE FUN!! Use phones/laptops/cameras/home studio or whatever you want to record it!!!
---
presentation




... Let's fuck ** !!!!!!!!!!!!!!!!!
... peace and enjoyment.