The history of the automobile is very complicated and it's start in 15th century.
Exactly who invent the automobile is a matter of discussion If we had to give credit to a inventor, it would probably be Karl Benz from Germany. Many suggest that he created the first true automobile in 1885.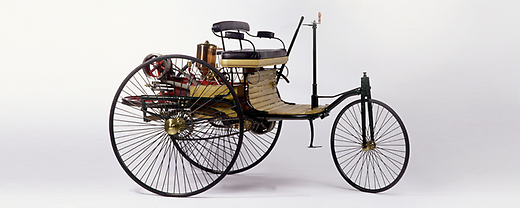 Company History
Benz Patent Motor Car: The first automobile (1885–1886)
The original "Benz Patent Motor Car", 1886 - the world's first automobile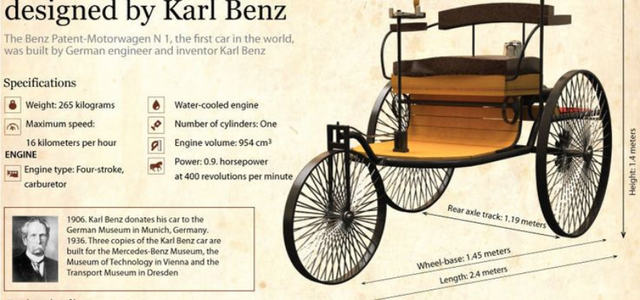 The major features of the two-seater vehicle, which was completed in 1885, were the compact high-speed single-cylinder four-stroke engine installed horizontally at the rear, the tubular steel frame, the differential and three wire-spoked wheels. The engine output was 0.75 hp (0.55 kW).
And the Mr. Benz was the founder of today 's luxurious car brand Mercedes!!
By @jaissaurabh