Interesting Facts Ahead of Denmark's Vs Australia game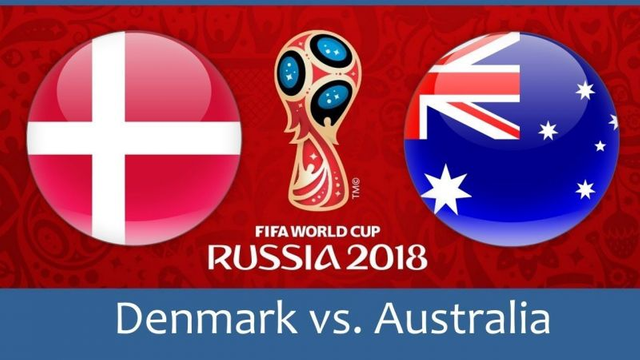 Denmark will face Australia in the 2018 World Cup Group C qualifying match. The match will take place at Samara Arena on Thursday night, 21 June 2018.
Australia's heavy missions have to take full points in order to continue their trip in Russia after the first game lost 2-1 to France. Meanwhile, Denmark tried to take three points in order to ensure tickets to the round of 16 large faster.
Not an easy matter for the Socceroos to win over Denmark. Because, Australia is only able to win once, once the series and experienced 7 defeats in nine meetings with representatives of Europe at the World Cup.
Meanwhile, Denmark are in positive trends in the last few games. Noted, Christian Eriksen and his friends never suffered defeat in their last 15 international matches.
Australia's only capital to beat Denmark through the cool hands of architect Bert van Marwijk. In the 2010 World Cup, Van Marwijk who was then handling the Dutch national team, managed to frustrate the resistance Denmark with a score of 2-0.
Here are some interesting facts ahead of Denmark vs Australia, as reported by Soccerway:
Denmark and Australia have met three times. Of the three meetings, Denmark managed to win 2 times and Australia just won once.

Denmark recorded never lost in the last 15 international action with nicks 9 wins and 6 draws.

Skuat besutan Age Hareidfe is always not conceded in the last 5 games. In fact, they conceded only 3 goals in the last 11 games.

Australia has won only 2 wins in the last 14 World Cup games. The last victory they won over Serbia in 2010.

Australia suffered 7 defeats in the last 9 meetings with European representatives at the World Cup.

Australia always lose and conceded at least 2 goals in the last 4 matches at the World Cup.

Denmark match vs. Australia this time is the second meeting between Age Hareide and Bert Van Marwijk. Both had met in 2008, when Hareide menukangi Norway and Van Marwijk still gush Netherlands.