Hey folks!
Its a random post which I just found on Social Media and this is something worth watching.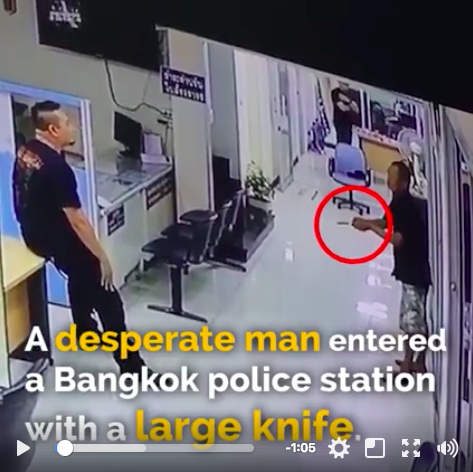 The post is about a recently happened incident in Bangkok where an attacker entered a police station with a big knife and its worth watching how the policeman tackled the situation. Its a heart touching video.
Do watch it - here on facebook.
Have a good day!