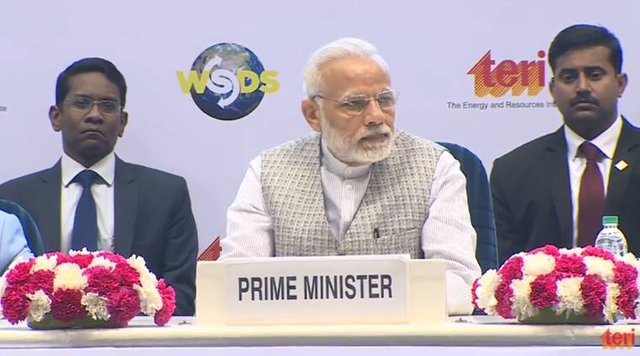 ---
India recently emerged as a supporter of Sustainable Development and took many initiatives to show it's presence in this sector.
While travelling through India you can see that Renewable Energy being promoted in every corner of India.
PM Modi inaugurated the world sustainable development Summit 2018 in the New Delhi.
Event has been organised by the energy and resources Institute to discuss framework to resolve climate change prices in developing countries.
The Summit will see participation from over 41 countries, bringing together different stakeholders in the field of sustainable development, energy and
environment sector.
I think it's really an essential aspect to look upon, while we generally think everything is forever but it's not the truth, if nature evolved us as super brain then we must look at the ways of smart use of resources present around us, rather than converting everything in ash.
---
If you are from India, Do follow @indiaunited and Join us at Discord to get community support and Guidance
This is all for now, Thankyou guys for your visit. Feel free to post your comments.
Have a nice day, till next time see ya.... @singhrajat ☺
---

Banner is provided by: @brindocorp
---