SPAIN STUNNED AS RONALDO GETS THE GOAL COMING
Sorry this might be coming in waaaaay too late but I couldn't resist posting this and I still coudn't believe my eyes, WHAT A GAME! The match as we know it ended with Portugal feeling satisfied I presume and the Spanish team disappointed.
I'm guessing that football fans all around the world would definitely like to know what would be written on the headlines tomorrow.
#CR7 was an absolute display of brilliance on the pitch smashing the ball into the goal to attain the first hat-trick of the tournament, splendid work there!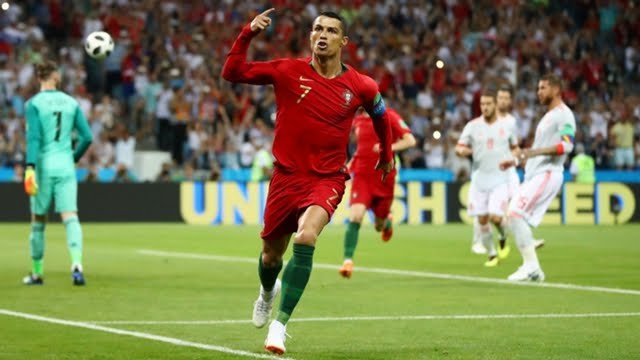 His goals initially put his side in front in the first half, scoring a penalty and then a drive from outside of the box. Spain Made it twice through Diego Costa before Nacho put them ahead with a fabulous strike.
In the dying minutes of the match, in the moment of high hopes, #Ronaldo delivered for his team and his country rewriting history and scoring a goal which has boosted his reputation even more and made me speechless from a free-kick to get back a deserved point.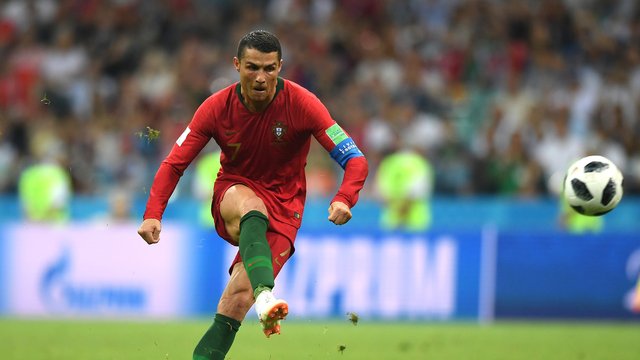 The Spanish team will definitely be disappointed to drop two points from a winning position I'm very sure of that. However, They showed us a very high spirited game and the fans and viewers all around the world loved it, in defense, attack and all, they showed their best likewise the opposing team... We're still expecting to see both teams do far better in the upcoming games...
This is my game-3 review on the FIFA world cup competition, stay tuned as more will definitely come... I still remain @joseid