FIFA WORLD CUP GAME 2 REVIEW : EGYPT VS URUGUAY
It so happens that I had the chance to watch the world cup games-day 2, although I started watching from the 2nd half of the match... The game - #Egypt Vs #Uruguay ...
As I watched, I had this conflicting thought if they were playing in the day OR night time, It was as a result of the beauty of the stadium-**very nice **
From my observation, Uruguay came out with dominating force for the first 7 minutes of the half before the Egyptian players began to slide out of their shells. The Egyptian team is rated above the average bar : although the left wing was lagging from what I could see but the defense kind of compensated for the loop hole making them the most functional in the squad receiving different forms of pressure from the opposing side.
The Uruguayans had approximately a 100+ passes more than their opponents, I for one liked their attacking spirit with players as agile as #suarez and #cavani plus a whole load of teamwork, their efforts at winning the match was not in vain. If the squad should continue in high spirits,who knows what or where they might reach in the FIFA world cup competition.
Happy birthday to #salah by the way, his inability to play today has aroused curiosity for the fans and probably his country, I would really like to know the coachs'reason... As I could see him smiling for the most minutes of the half till his team trailed by a goal.
However, one disappointing game play by the Egyptian players was the inability to shoot from long range. It might be their game tactics that maybe hindered them-I'm not sure, but what some of the viewers of the match were hoping was a change in style of play; more accurate passes, less back passes and a more attacking force through those shots.
#Cavanis' 2nd half attempt on goal enhanced by a head pass from Suarez rang as an alarm to the Egyptian team and a motivation to the Uruguayan team as they pressed forward towards the winning goal from a freekick from the far right of the Egyptian half -kind of will I say deep in their defense and a header from J. Gimenez
However the outcome of the game, both teams did absolutely well and they still have more chances to do even better in their next game..
We encourage every team to keep up the good work...
It's a thumbs up from we here in Nigeria, University of Uyo and me @joseid as we move over to the next match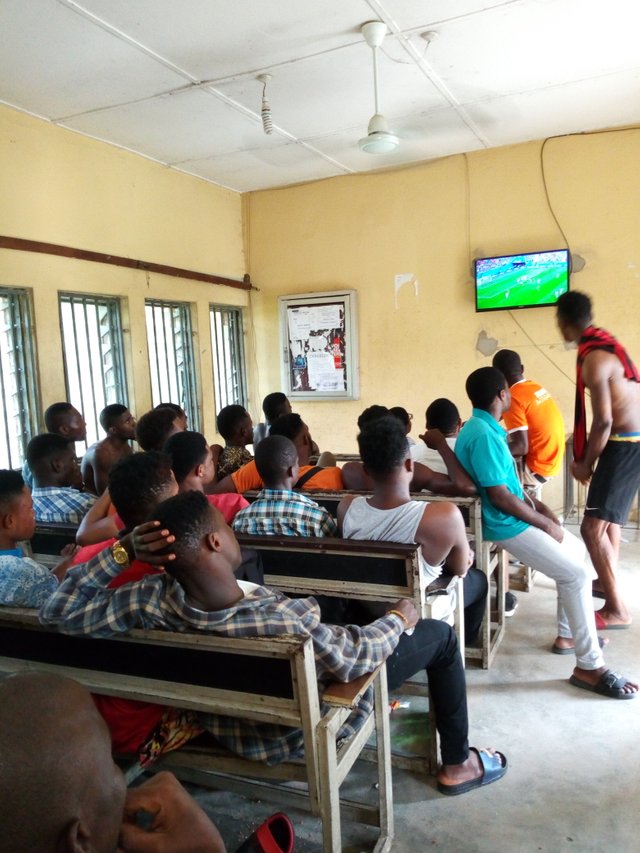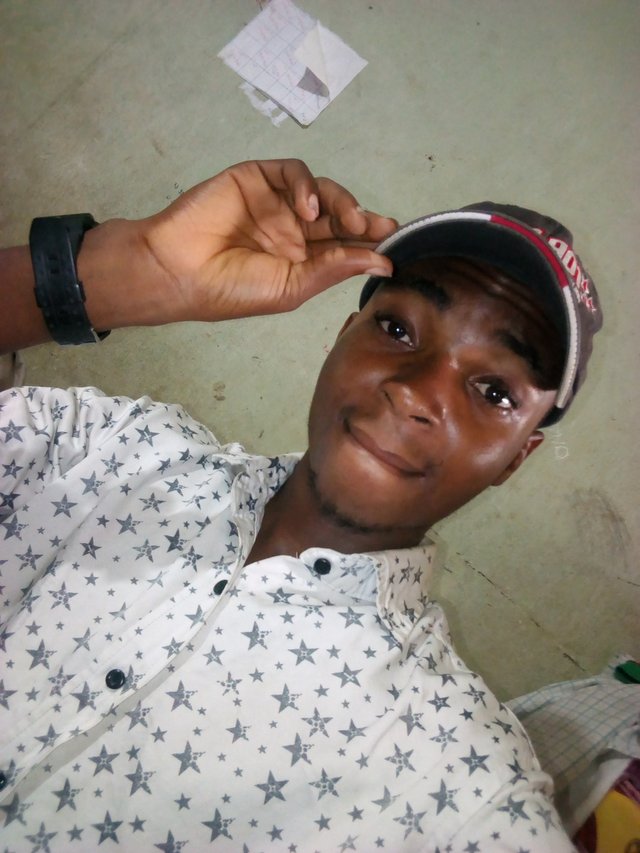 Its not much but I hope you guys liked it