WOW!
I thought I would play it safe
(pardon the pun)
and make a note on the blockchain about England's 2-0 over Sweden this afternoon. W-H-A-T an amazing game from all the players, Swedes included and hardly any yellow cards handed out in comparison to England's previous match with Columbia. Even my girlfriend asked if MMA had been introduced into football when we watched that match, and I had to explain that it is just the way the game is played at times, very roughly. ;-) So, it's onto the Semi-Finals for England against either Russia or Croatia, which is played this evening, so England's opponents in the Semi's will be decided later on tonight. It's a mad day of football for England fans, that's for sure.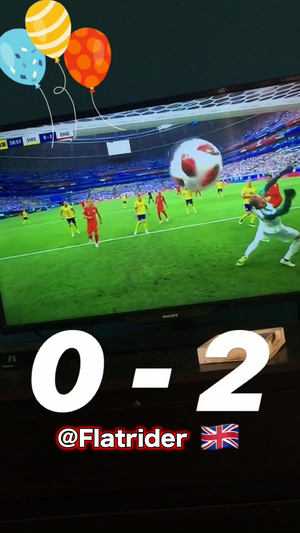 It's now the second time England have scored 11 goals in a World Cup, and it was 1966 that they also scored 11, so...we all know what happened then? And just to mark this moment incase this is as far as we go, I'll frame tonight's result! ;-D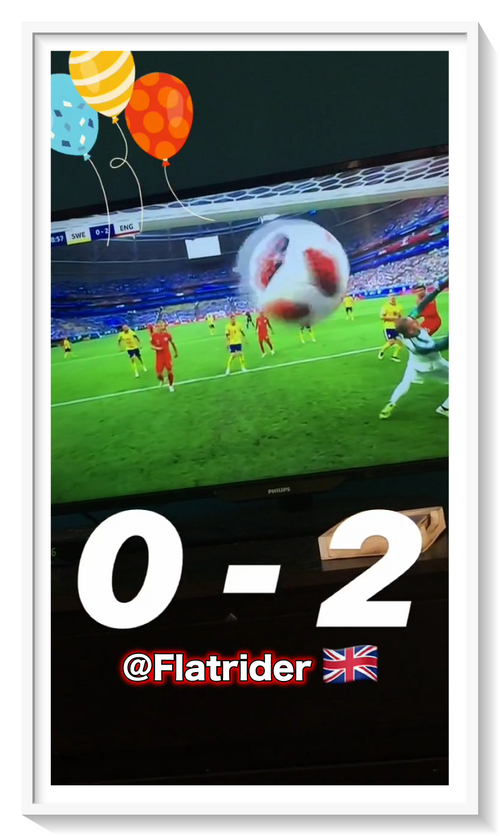 Well done to the Manager and the players, the nation is jubilant and so very proud.