5 reasons to Consider Using WorkQuest Services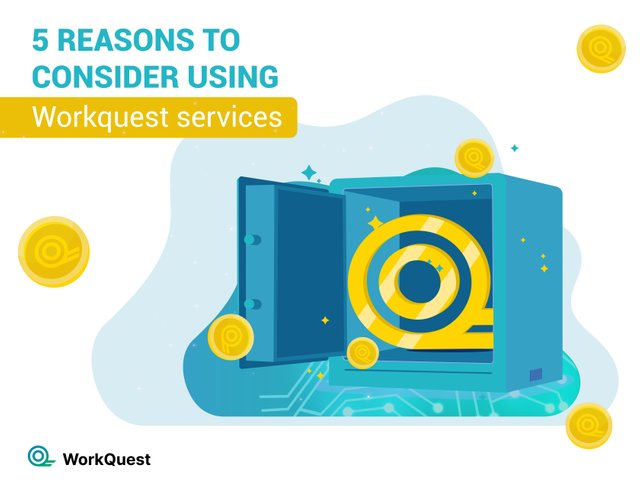 The key to success in recruitment is to streamline HR processes that are overly complex and time-consuming. The WorkQuest platform will help you manage all of your core processes in one place, which is why it is ideal for optimizing. Using WorkQuest, your tedious jobs will be posted online, resumes screened, and interviews scheduled seamlessly. Our goal at WorkQuest is to help fill job vacancies as quickly as possible and to streamline the hiring process as quickly as possible. Candidate status will automatically be updated and notified as they move through a process.
WorkQuest will offer some compelling reasons to choose us as your premier job search platform.
🎯Easily find candidates at multiple firms with just a click.👩‍💻 Both companies and job seekers can benefit from these job search services because they are cost-effective and time-saving!
🎯 Search for employers quickly and efficiently. 💨
Employers will not just assess you as a candidate; you will be evaluating them as well.
🎯 Technological Advancement.📲
The WorkQuest platform utilizes blockchain technology. Hence, the use of a smart contract for the implementation of an agreement between both parties.
🎯 Trusted Reviews🙂
A ratings and reviews system will also be available on the platform. The scores will be given to both employees and employers, which will foster both competence and credibility. Employers will be able to find the right employees more quickly this way.
🎯 Have access to a decentralized Wallet 👝
Decentralized wallets will be available for all official WorkQuest accounts. Private keys and seed phrases will be stored exclusively on the user's side, and WorkQuest will not have access to them. Owners of wallets will be entirely responsible for the safety of private data and funds.
The above listed are just a few of the benefits of what's to come with WorkQuest. Don't just sit there upon launch, hop on the app and get started with the search for your dream job.