🥑backserving at a casual fine dining restaurant for 7 hours and loving it. it's an art 🥑 [steem lifeblog #019]
in this episode: the art of backserver work at the oyster restaurant. it may not be glamarous, but it's still an art. plus: bass guitar is consuming my life.
---
This is my new daily Steem Blog, now in beta mode!
INTRO
My goal in life is to start a new genre. To inspire and invoke a new form of art into the world, sending ripples of creativity out into the universe for generations to come.
Right now I'm grinding out the early stages, working two jobs, starting an anarchist art collective, and recording + rehearsing a ton of new music. This daily Steem blog brings you the most useful lessons and ideas that I'm able to extract from each day of my crazy life.
It's kind of like a motivational blog, but with a lot more angst and confusion. Call me the anti-Tony Robbins. Lets do this.
---
🔊🔊🔊
How about some music while you read? Unlimited free streaming and downloads at my Bandcamp page.
🔊🔊🔊
---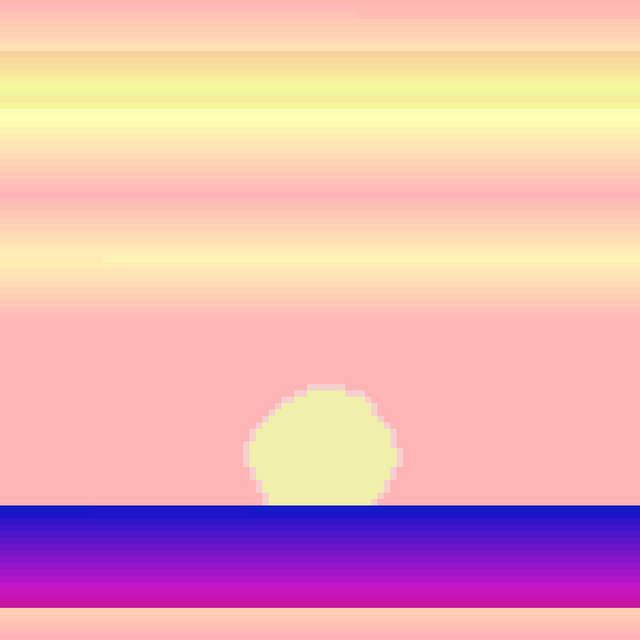 art from my second album, stellar wave
flux hq, home studio — 14:00
practicing the bass guitar has consumed my life. i am doing a lot of basic right hand exercises, running simple rhythms with fingerstyle & then with a pick at every tempo from about 60 beats per minute (bpm) to about 150 bpm.
i try to do this every day. then I follow it up by running all of my songs along with the Guitar Pro midi files, muting out the basslines so i only hear myself on the bass. i do this fingerstyle and then with pick.
this simple process, plus some stretching, takes about 2 hours.
my theory is that if i master the basic rhythm timing/feel for the main tempo range of 60-150, learning most songs will be easy. left hand i.e. fret hand for bass guitar is usually easy. it's the right hand that causes most of the flubs and bad sounds.
today my schedule of napping all day doesn't allow for the full routine. i can only practice about 15 minutes before i have to get ready for work.
i'm trying to give myself plenty of time to get ready & leave for work. an extra 15 minutes is the difference between arriving early & blessed or running in late & stressed.
st rochs - 15:30
i arrive early, blessed as hell. Good vibes, tho i am still a little tired and shaking off the naps from earlier.
i'll never apologize for a nap b/c sleep is critical for health.. but it always takes me about 90 minutes to fully awaken.
luckily on saturdays the opening backserver (i.e. me) has less work to do than usual. we're open all day sat and sun starting from 10 so when i arrive at 15:30 most of the basics are set up and clean.
by 17:30, i've refreshed and recleaned everything to the best extent possible. several tables have been seated for dinner service and the bar is close to full. there's a lot of reservations on the schedule. it's shaping up to be a busy night.
the most important part of a backserver's job is to pre-bus and bus tables — in other words, getting dirty dishes off the table to either make room for more food or to "reset" (clean & replace glassware) for the next patrons.
i used to be terrible at this. it's hard to tell when people are done w/ their food & if you ask, it can be awkward or invite weird questions/tasks you don't know how to do.
today i am pre-bussing like a champ. it feels good to get better at my job, especially after months of working here.
we're short staffed until the arrival of the 2nd backserver at 19:30 and it doesn't faze us. by then the restaurant is slammed and time moves in large chunks; you only have the opportunity or inclination to check the clock 1-2x per hour.
restaurant stays slammed 'til at least 21:30 & its great. more business means more money.
i'm having a good time, cracking jokes w/ coworkers and feeling happy about the chance to make money. lately my motivation to work shifts is sky-high, as i want to earn and save money so much rn.
instead of getting cut at first opportunity, i make sure to run every plate and double/triple check the silverware and glassware before clocking out around 22:30.
then i drink an ipa and hang out at the bar until close at 23:00. the conversations are all a blur to me now, i don't remember what we talked about. i think it was a lot of this:
bartender: busy shift, eh? another drink?
me: aye, busy. yes, all the drinks please.
server: ya that was busy. that one table with the people at it was annoying.
bartender: right?
me: I'll drink to that
after serving all night, intellectualism is not the mode. i'm out…
home, 23:30
the cool part is that i still have energy left. i decide to get back into my bass practice routine, since i didn't have time to do the whole thing this morning.
i'm feeling awake and productive. getting home from my 7 hour shift, practicing bass sounds like exactly what i want to do. it's more fun in this moment, with my motivation and work ethic all lined up, more fun than watching tv or having a drink or any of the typical end of day stuff.
the songs are sounding better every single day. it feels good to hear the practice pay off.
after a half-hour, i do feel fatigue setting in. i know some people will be coming over to our house to hang out later and i could join them. but, eh. drinking and staying up all night hanging out doesn't sound like a lot of fun to me right now.
i put in some earplugs, turn out some lights, and call it a night.
---
BITE-SIZED FUN STUFF
What I'm Listening To Today: Car Bomb- Dissect Yourself not sure how i feel, this is a weird one. CB taking it down a soundcraft/absurdist lane. looking forward to more songs from this album.
What I'm Drinking Today: Peet's Coffee Colombia Luminosa a lovely blonde roast for the caffeine fiend
---
Connect with me