ACTION JACKSON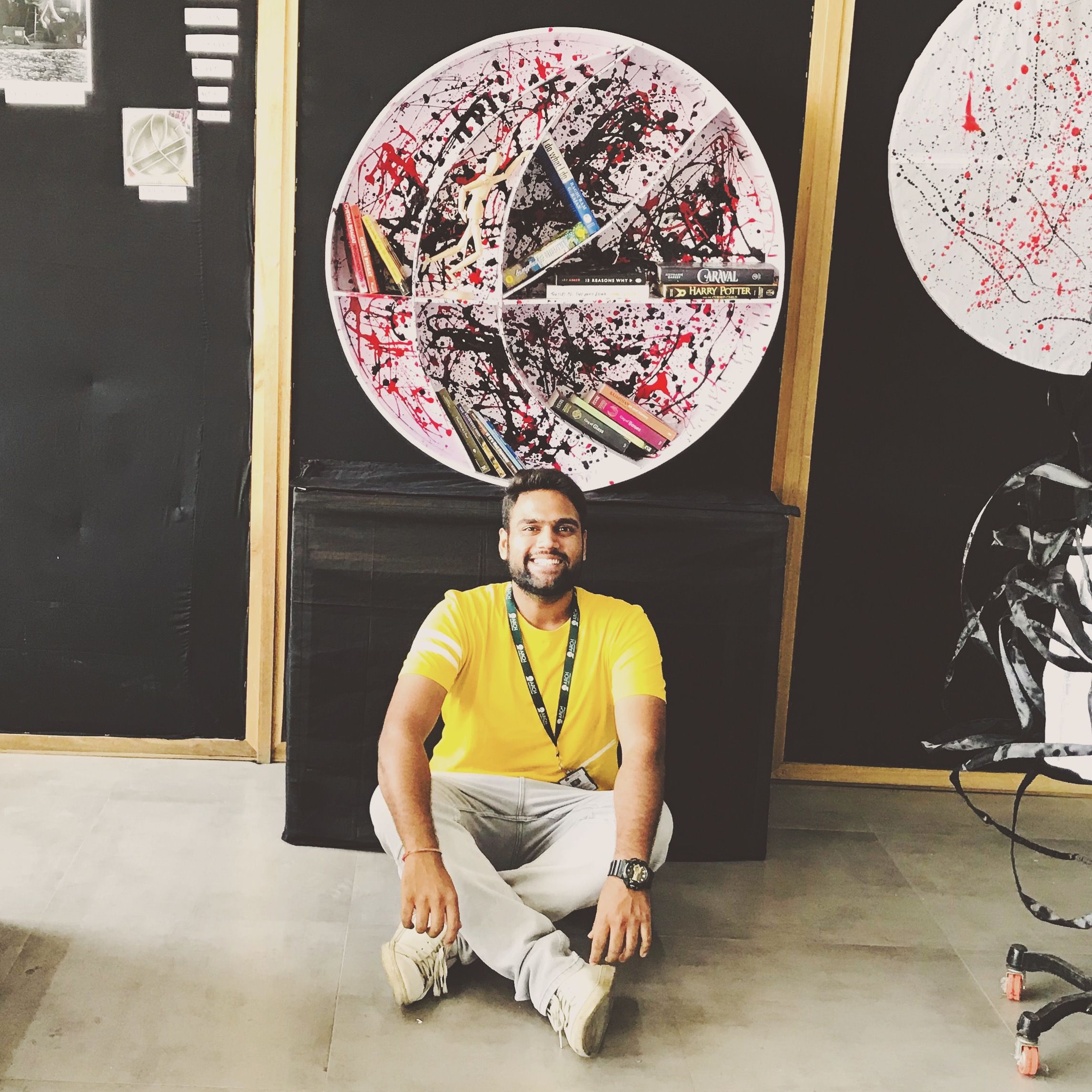 Hello everyone,
In my last post you all saw an action painting on a round butter paper, that was done to study action painting in a more practical way.
We were required to make a furniture product by getting inspired from any art moment or artist and we chose ACTION PAINTING of JACKSON POLLOCK who use dripping technique.
Action Painting emphasizes the process of making art, often through a variety of techniques that include dripping, dabbing, smearing, and even flinging paint on to the surface of the canvas. These energetic techniques depend on broad gestures directed by the artist's sense of control interacting with chance or random occurrences.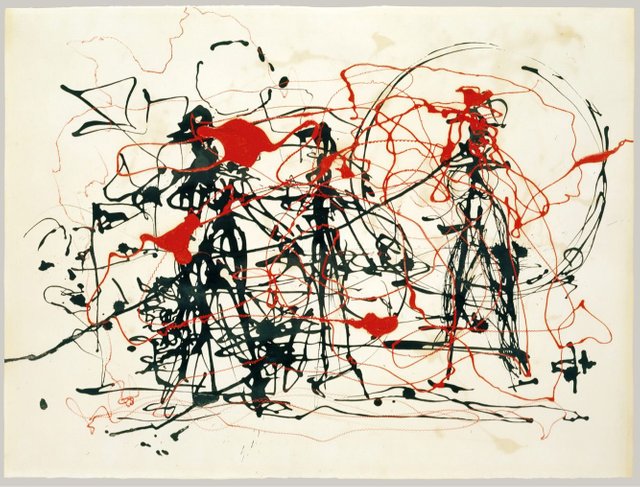 We took inspiration from this painting of Jackson Pollock. The lines and curves also the colors attracted us.
And this was our outcome. A book shelf with uneven lines and curves also the depth of the partition are different. It took us almost 2 week to complete this, have a look on some of the clicks.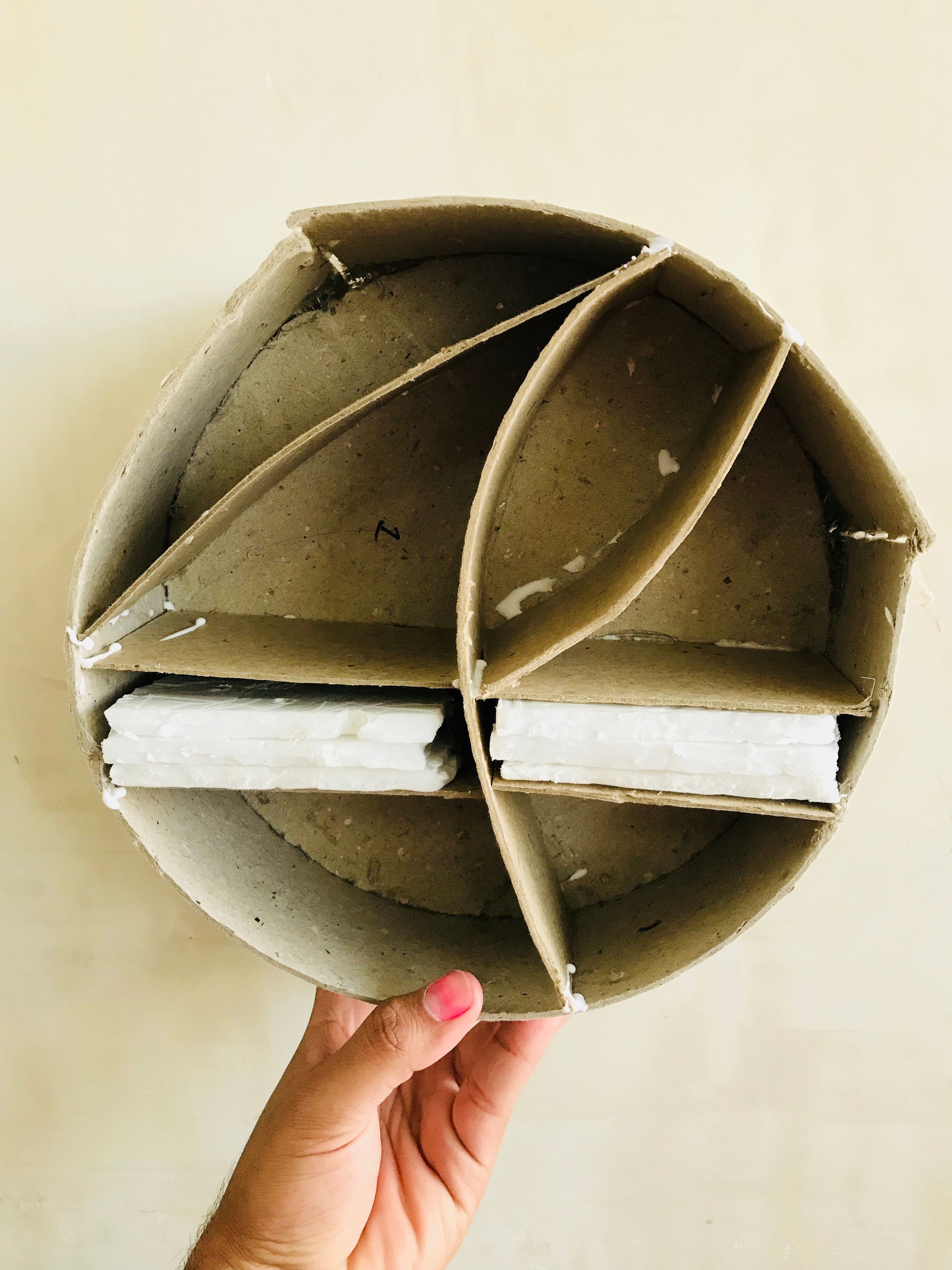 Prototype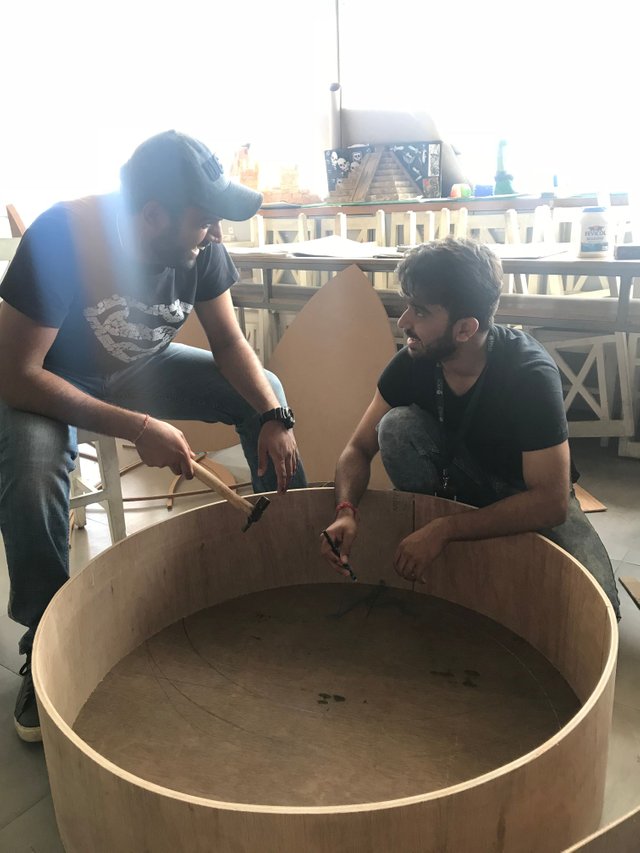 Moments :D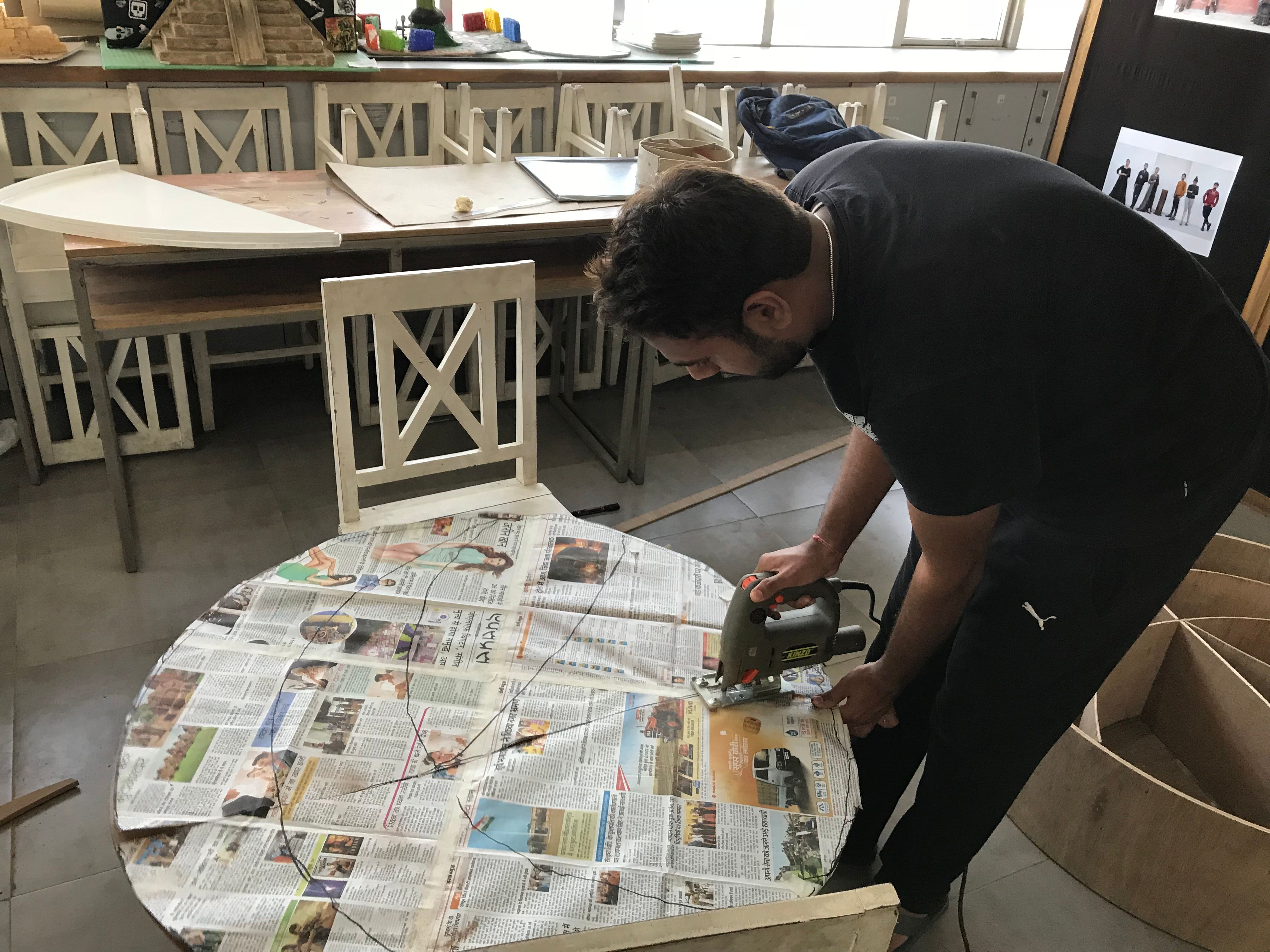 While working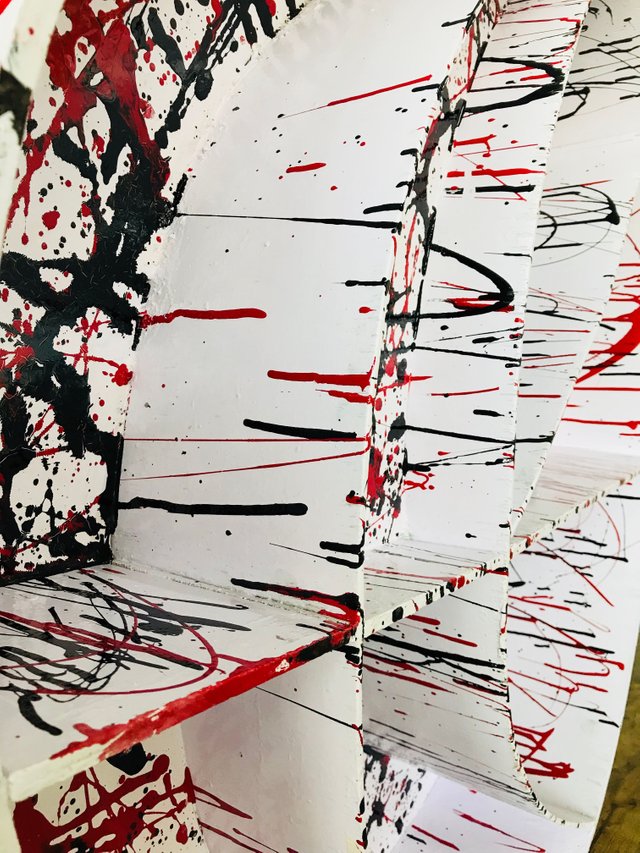 Side View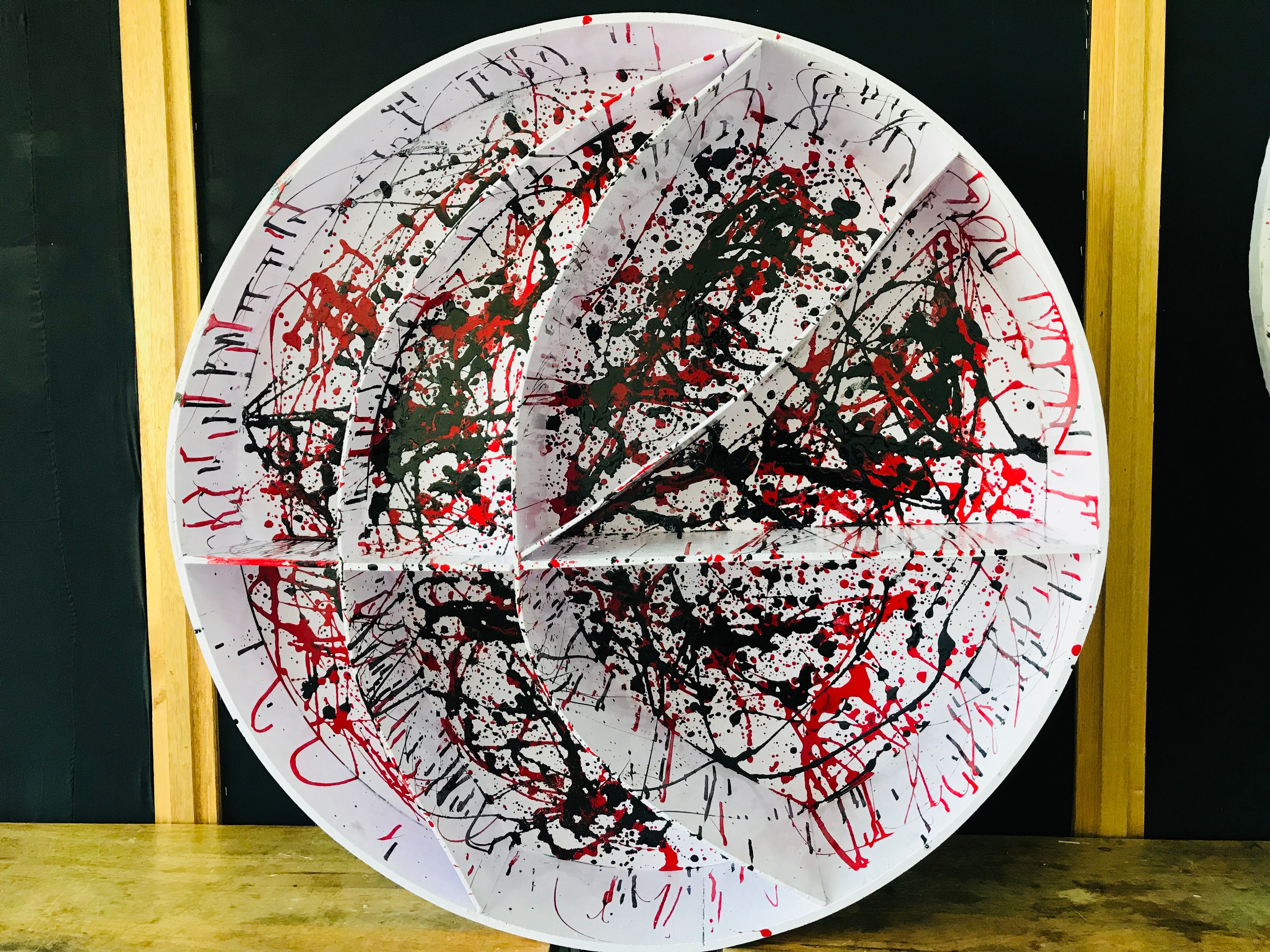 FINAL OUTCOME :D
Hope you guys liked my work. Reviews will be appreciated :)
Until then,
NAMASTE