4 Things Lunch Breaks Can Tell You About A Company.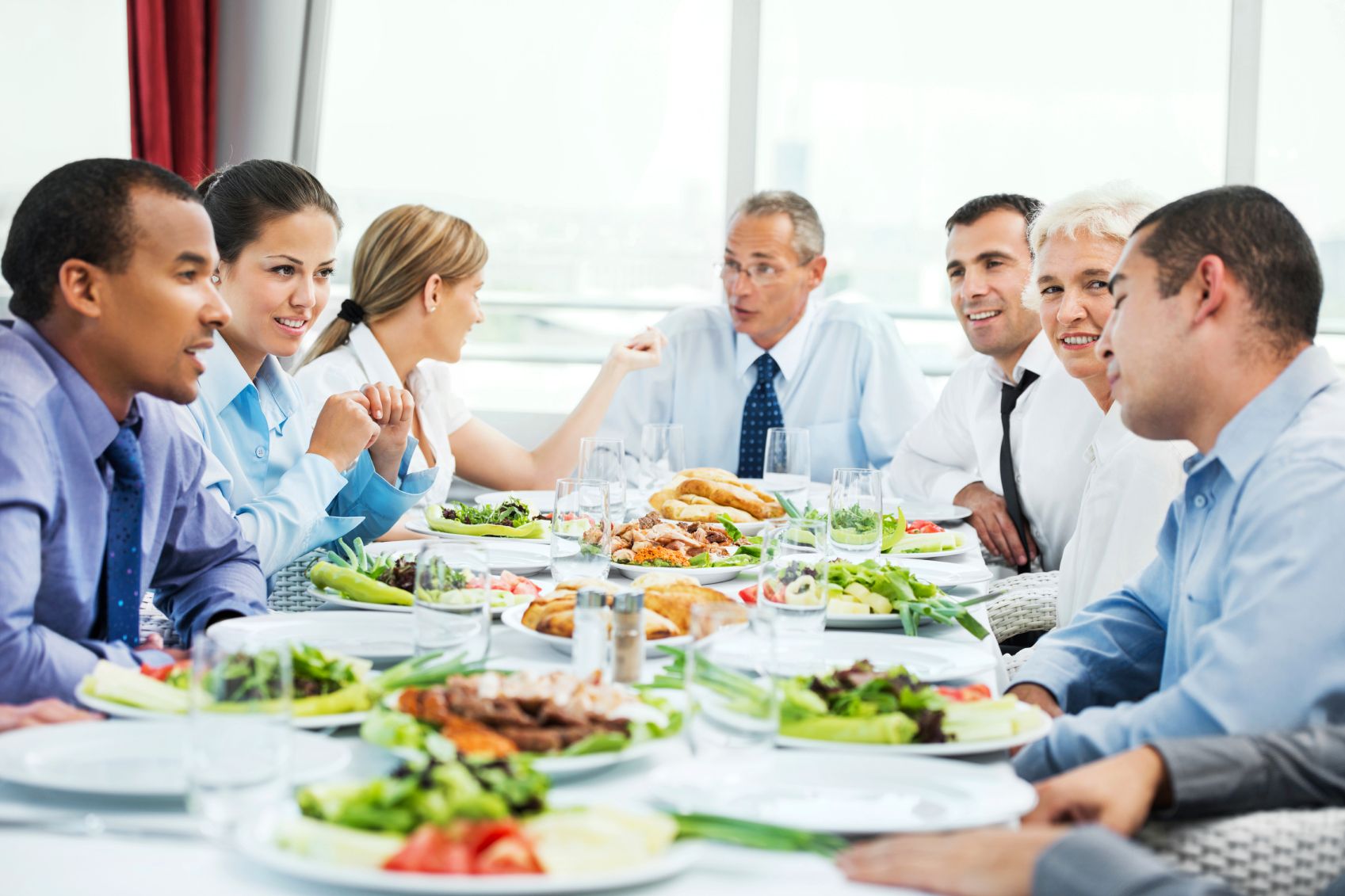 I look at interviewing as a great challenge, mainly because everyone is just trying to impress one another and most of the important information is somewhat cloudy. One of the greatest issues of interviews is understanding what type of culture the company has that you are interviewing with, and whether you would be happy there. However it is extremely difficult to gauge this in one visit. After going through this many times I've come to realize that how people do lunch at a company can sometimes tell you everything you need to know about their culture. Here are 4 lunch situations and what they might mean.
1.) If Employees are eating lunch at their desk it might tell you:
That you will be busy in this company and that most likely this job will be high paced. You will also work very hard and that this may be a stressful work environment. If you don't like high pressure you may want to work elsewhere.
2.) If Employees go out to lunch as a group it might tell you:
That this is more of a team based atmosphere with a more group based mentality. This generally results in a greater comfort level and more unification across the company. Company's where everyone eats together can tell you that perhaps people have better relationships at work.
3.) If Employees go out to lunch individually it might tell you:
That this is a company with more of an individual based approach where people might be training themselves and working on individual projects at their own pace. This might suggest that this is more of a be your own leader and get things done place to work at.
4.) If Management buys the office lunch/caters in food it might tell you:
That upper management respects employees and the work that they do and the value that they bring to their company. They care about employee morale and will generally notice things that you.