This update was larger than it seems as a lot of files touched in the background of plugin...
Changelog
1.9.0
Add: Basic version of Wannads support. Will only display page and let users earn on your wall for demonstration, but will use postback unless referral is confirmed. Otherwise, will let users use but without point additions. Instructions here VidYen Store how to confirm referral.
Add: Some Monero Ocean explanations about earnings.
Add: Balance shortcode has a decimal=(number value). Not really useful as just a placeholder for now.
Add: [vyps-pl current=TRUE] now displays just the current users. Since postback systems take a while to process (which is why I frown on them for game theory), its useful for end user to see their own log.
Fix: Formatting changes in code. This affects me more than you, but helps with the instructions pages.
1.8.3
Add: Gamipress support in [vyps-pe] which is basically the same except you need outputid (as the GamiPress slug name) since GamiPress may have one that more point [vyps-pe firstid=3 firstamount=1000 outputid=gamiyen outputamount=100 gamipress=true]
Add: Created hooks for pro version in case anyone wants to remove branding. See VidYen Store for details. Will include direct payouts to WW, myCred, and GamiPress.
Fix: Some Point Exchange grammar adjustments.
Fix: Removed redundant instruction pages.
Developer rambling....
So Gamipress support got added along with Wannads addition. As the Cryptocurrency market downturn happened I got requests to add non-crypto stuff in and thats fine with me either way.
Wannads has rewards for playing Gwent so it can be all that bad after all... Its a bit different than Adscend but more lenient on your site content requirements.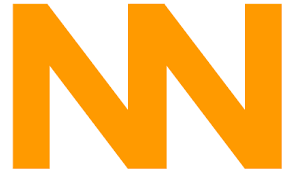 Remember you can use either Adscend or Wannads to earn USD and then reward your users with cyrpto if you wanted to go that route (requires use of Dashed-Slug's plugins)
Download to update found here:
https://wordpress.org/plugins/vidyen-point-system-vyps/
Otherwise you can download by searching for VYPS or VidYen in your WordPress plugin section on your site.
Any technical issues feel free to ping me on my Discord:
Thanks again!
-Felty