Call of the mirror dance
I started dancing in front of the mirror and filming it a few years ago.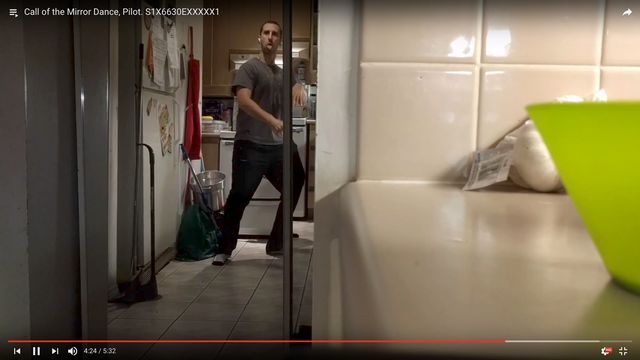 https://www.youtube.com/playlist?list=PLh9Uewtj3bwkyXeJIV4X5BGogNGKgvrMq
I don't have much to say about it really, but actually a few points I suppose.
I notice I make these videos when I feel good. Too long of gaps between producing them make me wonder if I've not been feeling good for too long.

I enjoy trying to categorize each video through a unique code. So the weird hash looking thing in a title like "Call of the Mirror Dance, S10X476ℵ₈ECXXXXX1: Dance holography" means Season(location=10X,sound_quality=4,video_quality=7,dance_quality=6, episode=((ℵ₈C)==(8*16+13))=141). I frequently mix these digits up so nothing can really be trusted. The point of doing this at all was initially just as a weird exercise outlet, but it put the idea in my head that such codes produced by a single individual would naturally cluster in ways that other individuals wouldn't, given enough such digits and breaking things down more and more. This led me to buy mesdir.org to try and develop a "multi-dimensional expressions standards directory" but it was beyond me to tackle such an ambitious idea so I let it die: https://docs.google.com/presentation/d/1ZqNSldgS68StKKP6WLKY2Txvs15OVGl2RyMimNzTc6k/edit?usp=sharing

I have twice now checked in after a year to see how the progress is coming: https://wootcrisp.com/category/call-of-the-mirror-dance/ Nothing really conclusive has come of this.
I'll end with one of my own favourites: